Sony has confirmed that its next PS3 firmware update (3.15) will offer support for "minis" and include a data transfer utility.
"We launched minis for PSP back in October but from the 17th December you will be able to enjoy these bite size games on your PS3 as well as your PSP. This firmware update allows the minis emulator to work on PS3 and we are working on getting the majority of the current minis ready for the PS3 from the 17th December," explained Playstation spokesperson James Thrope.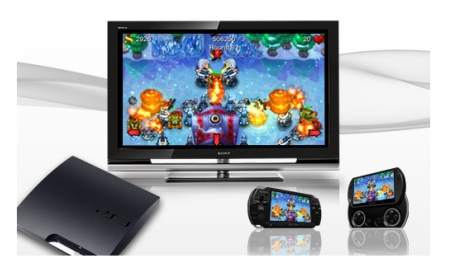 ??"If you buy a minis game from the 17th it will work on both platforms so if you have a PS3 and a PSP you will only need to buy it once. If you have already bought a mini for PSP and want to get it on your PS3 as well, just go to your download list in the Store and download it again for free."
According to Thrope, firmware update 3.15 will also feature a new file transfer utility that allows users to easily copy saved data from one PS3 to another.

"So if you decide to get a new PS3 you can make sure you don't loose any of your existing content. Content such as games, game save data, and videos downloaded from PlayStation Network can be transferred to the new PS3 system and deleted from the current PS3. Other content, including personal media files (photos, music, videos), can be copied onto the new PS3 and remain on the current PS3 system," added Thrope.
See Also
XBL threatens ban over MW2 javelin glitch
?Royal Navy to train with Playstations
Analyst claims Wii bubble is "deflating"
Nvidia accelerates GPU pixel processing
Wii regains top hardware spot as PS3 sales slip