The only genre film nominated for an Oscar this year, unless you count Toy Story 3, which I don't, is Inception. Does it have a chance? Of course not.
Today is the day for Oscar awards to be announced. In a grand multi-hour production, which has become completely unwatchable without the aid of a loyal DVR machine.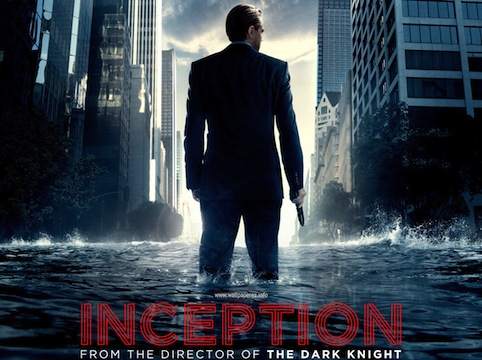 The Best picture nominees include some great films, like "Black Swan", which stars the Star Wars darling, Portman (almost a horror movie, but cuts just under the line, I think) and "True Grit," directed by the great Coen Bros., who have in the past created some great genre work, like "The Hudsucker Proxy" and "Oh! Brother, Where Art Thou."
Toy Story 3 is on the list, and marks only the third time an animated film has won a Best Picture nomination, which is cool. 


Of course, I think we're going to start to see a lot more animated film on that list into the future as the line between animated and live-action films begins to blur. 


I mean, last year James Cameron's "Avatar" was nominated for Best picture, and it was 90% animated, but no one referred to it as one of the few animated films ever nominated… I digress.
The point here is that only one genre film has been nominated this year, as opposed to two last year, "Avatar" and "District 9" if you've already forgotten, which had been the most since 2003 when "Lord of the Rings: Return of the King" made it up there (and took it home).
The academy has no true love for genre films. They seem to prefer films with big high-minded messages, or which seem to give emotional depictions to big news events. 


The movie that wins, in my observation, is usually the one which most shows the social consciousness of Hollywood, whether real or imagined which is why "The Hurt Locker" won last year, and why I think "127 Days," the movie about those dudes who got trapped in a mine, is probably going to win this year.
Also, if we look at Inception's award history, it's been through a lot of nominations, but hasn't won anything yet, which is also a pretty good indicator that it's been nominated just to give a token genre entry, rather than because it's been taken seriously.
Then again, do we, as the fans of genre fiction, really want "Inception" to win? Do we want to add it to that very short list of gene movies on the Best Pictures list?
1956 – Around the World in 80 Days

2003 – The Lord of the Rings: Return of the King

2010 – Inception
Maybe not.