After nearly five years of keeping everything under the hood of the Wii exactly the same, Nintendo is set to launch a new version of its home console system.
Aesthetically, it looks fairly similar to the Wii everyone has come to know and love, with the only real change being a slightly larger disc drive and new labeling of the onboard buttons.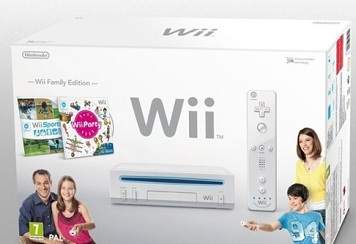 What the biggest difference is comes from inside the device, as Nintendo has stripped away the ability to play Gamecube titles, a move that will help cut costs and assumedly be more attractive to budget-conscious consumers.
Clearly, the Gamecube memory card slots are also gone, but Gamecube controller ports are still in tact because some Wii titles like Super Smash Bros Brawl allow players to use the last-generation controllers.
Initially confirmed for the UK market only, the new Wii SKU is designed to be slightly cheaper and will come packaged in bundles with specific game titles.
For example, the first iteration of the new hardware will include Wii Party and Wii Sports. Because of the included software, it's unclear how big of a difference there will be on the sticker price. The Wii is already the most affordable console on the market.
Unlike the Wii, rival platforms PS3 and Xbox 360 have both gone through radical hardware changes since they first launched. The Xbox 360, for example, was first made available with no hard drive and no built-in wireless connectivity.
The PS3 also first came out with PS2 backward compatibility, memory card readers, and four USB ports. Today's PS3 nixes the first two features and only has two USB ports.
So the Wii clearly remains the most stable hardware design, but it has also faced the biggest challenge in recent months, as it has been unable to keep up with the forward-thinking, firmware-upgradeable PS3 and Xbox 360. Nintendo's next system, the Wii U, is set to be the first of the major three new consoles to launch.