Next week kicks off one of the biggest video game events in the world.
The Electronic Entertainment Expo (E3) is always where gamers expect to see the newest game systems, game reveals, and a rough schedule of what will be coming out for the holiday season.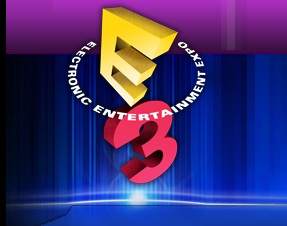 This year, we'll get all those requisite morsels, but because of the way the industry has shifted over the past four years, as well as one particular story that has shaken a company to its very core in the last month and a half, this will be anything but an ordinary E3.
WII SUCCESSOR
Nintendo has already confirmed it will be showing off a brand new home console at its big media presentation on June 8, but that is the only detail we know.
For gamers, that is more than enough to get the salivary glands kicking. The last time E3 was the stage for a home console reveal was in 2006 when attendees were dazzled by the Wii and PS3.
Five years without any new home console hardware is historically unheard of. But the industry has changed over the last half decade. "Future proof" is the buzz phrase now, as the Wii, PS3, and Xbox 360 are all able to connect to the Internet to download new firmware.
The former of these is the weakest in that regard, however, because the core hardware makes it difficult to add new functionality, unlike the PS3 and Xbox 360. It is thus no surprise that Nintendo is the first to confirm the debut of a new console, and all eyes will be fixated to see if whether or not it can better adopt that future proof concept.
Rumors have suggested the new Nintendo device could be as expensive as $400, which would make it the most costly game machine on the market and seemingly go in the opposite direction of where Nintendo went with the Wii.
The new console will most surely have support for HD games, and reportedly will go back to more traditional controllers – not simplistic motion-sensing wands – and may even be the most sophisticated controllers the industry has ever seen. One report claimed the "Wii 2" controllers would have their own touchscreen displays, essentially enabling them to be their own standalone game devices as well.
If the speculation is true, we could be in store for a very different Nintendo than what we've become used to – we're used to Nintendo playing technological catch-up but it sounds like it now wants to be the top dog.
SONY APOLOGIZES
Here's a fun game. Count the number of words spoken in Sony's pre-E3 media briefing next week before the word "sorry," "patience," or "appreciate" come into the conversation. Our thought is you'll be finished pretty soon. While Sony no doubt has a lot of new games, and even new hardware, to show off, it comes to E3 this year with the most baggage of any company. By far.
That being said, it is excellent news that Sony has managed to restore complete access to the Playstation Network in most parts of the world. If the PSN were still offline, there would be a very different spotlight over the company next week.
As it is, Sony will instead be playing damage control. Company executives will no doubt apologize to the loyal fans, thank them for their patience, and reiterate that 1) this was a malicious, illegal attack, and 2) as a means of compensation, users are able to download two PS3 and two PSP games for free.
Sony will be heavily touting the successor to the PSP, known by the code-name Next Generation Portable (NGP) and the rumored final name Playstation Vita. Since hardware announcements always make big news, Sony may well be able to take attention away from the PSN debacle.
Unfortunately, another point Sony is likely to make is how strong PS3 sales were over the last year. That is, until April 20 hit. While it was definitely a great year for Sony if you look at the numbers, any claim it makes to that effect is going to met with grimaces and disbelief.
By the end of E3, it's definitely likely that the PSN story will be far on the backburner, but at the start of E3, when it matters the most, that's going to be the only thing people can think about.
MOBILE GAMING
Mobile games have been part of E3 since before most Americans even knew they could play games on their cell phone (heck, even before most Americans owned a cell phone). But this year, there might actually be stuff worth talking about.
For the first time, mobile gaming will be taken seriously. Instead of the requisite showing of colorful puzzle games and independent developers with cheap booths that used to dominate the show's mobile presence, there will actually be content that can sit alongside the other consoles. EA's purchase of mobile publishing superstar Rovio, Qualcomm's introduction of new super-powered mobile gaming chips, and the debuts of both Windows Phone 7 and the Sony Ericsson Xperia Play have all happened since E3 2010.
And all of those innovations are going to be featured at the show. Sony Ericsson has never had its own E3 booth, but thanks to the Xperia Play it seems like a must-have.
Also, while a lot of what Microsoft plans to reveal next week has been kept very well under wraps, it seems very likely it will say something about the Windows Phone platform, which lets users connect to their Xbox 360 console over Xbox Live, and even has exclusive mobile games that let players unlock achievements that appear in their Xbox 360 profile.
Sony has the PSP and Nintendo has the 3DS, but Microsoft has remained quiet on the portable gaming front. Until now. For the first time, the company can talk about Xbox gaming on the go at E3, and it's unlikely it will pass on that opportunity.
While we're still far away from mobile games genuinely receiving the same kind of developer and consumer interest as the multi million-dollar console game titles, we're closer to that reality than ever before, and the vibe at E3 will surely reflect that.
Those are three of the biggest things we'll be looking for. And we will be on hand to get up close and personal with all the latest hardware and software E3 is poised to offer. Keep checking back for updates throughout the entire week, beginning with Microsoft's pre-show media briefing on Monday morning.