San Francisco (CA) – Microsoft has introduced a slew of new features for its Xbox Live service, including 'Games on Demand,' online manuals, an improved Netflix user interface and advanced avatar customization options.

"One of the amazing things about the Xbox Live experience is that it's always getting better," Microsoft explained in a statement. "The latest Xbox Live Update truly cranks it up a notch – with features that improve your entertainment experience and give you new ways to express your individuality and connect with friends. With this update, you can download full Xbox 360 games and play them without a disc, and you and your friends will be able to watch movies online through Netflix."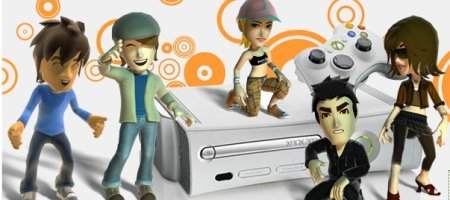 Beginning on August 13, the updated service will allow users to purchase full games with Microsoft points or a credit card. Games are downloaded directly to the console, while purchase history is stored on Xbox Live – enabling users to delete and re-download games. In addition, purchased games can be downloaded to any console with a player's Gamertag login, which permits "anyone else [to] play on the console that [the] game was originally downloaded to."
Other UI (user interface) improvements include:
Indie Games – Public user ratings are now available for Indie titles.
Achievement Browser – Games can be launched directly from the browser.
Achievement Tracking – A new "all games" view inside the profile panel includes a summary of achievements earned across all played games.
Streamlined Navigation – New entry points in the dashboard for: active downloads, redeem code, auto sign-in (via profile), create profile and recover gamertag.