It's the final day of E3 and after seeing the Wii U, Playstation Vita, and the major hardcore titles, there's one thing we still had to see.
The Jimmy Buffett Facebook game, of course – Margaritaville.
We got a chance to speak with the game's affable creative director Chris Parry, who showed us around the online social world inspired by the man who taught us all that it's 5:00 somewhere.
Whether it's customizing your party boat for all your Facebook friends to rock out, or playing a mini-game to find your lost shaker of salt, Margaritaville has Buffett references throughout the course of the game.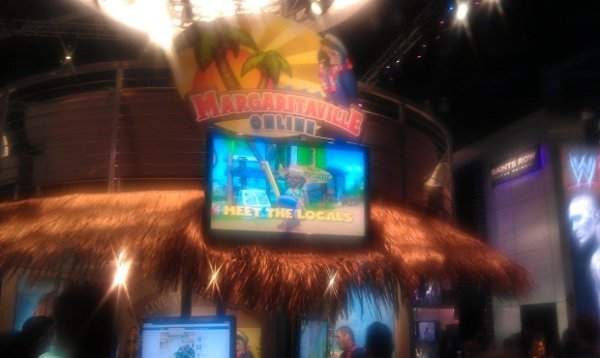 But with such a cutesy, accessible title that is designed to appeal to everyone, will most of the people who play it even understand the 'Margaritaville' reference?
There's likely to be a whole audience of young players who have never heard of Jimmy Buffet. "And he's totally cool with that," Parry said.
"He doesn't take himself too seriously, which is good. When your songs are about drinking and having a good time, how can you?" He joked.
As for Buffett's involvement in the game, it was significant. Parry said he would often send lines of dialogue to the singer while he was on tour and would receive constant updates from him.
The title started off as a Wii game but "Jimmy's people didn't like it," Parry confessed. That was before his involvement in the project. Now, with the social aspect of Facebook, and its infinite accessibility, it's a much better fit and "Jimmy" supports it 100%.
Margaritaville is scheduled to go live in a couple months, and will also be released to the iPad with cross-platform game connectivity, meaning players can pick up right where they left off on Facebook when they pick up their iPad, and vice versa.
It will be a free-to-play game, with users encouraged to spend Facebook credits (AKA, real money) to gain points and exclusive items.