It seems as if hardcore sci-fi geeks just can't get enough of their favorite films on Blu-ray.
Indeed, strong sales of "Thor" and the "Star Wars" saga recently prompted an impressive 156% surge in U.S. sales of the format.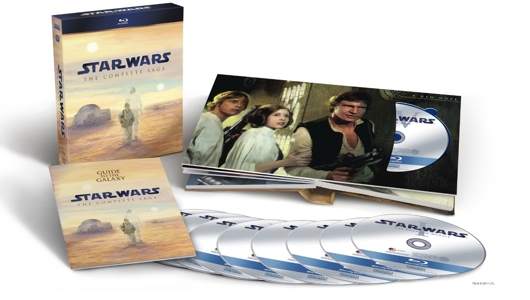 According to IHS analyst Jan Saxton, Star Wars fans snapped up a total of 400,000 units in just its first three days of availability. 


The six-movie, nine-disc set represented 92% of total units sold, with the original and prequel trilogies making up the rest.


Meanwhile, "Thor" and "Thor 3D" sold half a million BDs during their first week of availability, as X-men: First Class shipped an estimated 350,000 BD units in its first three days at retail and more than 600,000 by the end of its first full week on the market.
"Studios are starting to bring the crown jewels out of the vault for BD release. That, coupled with the first releases from a very strong summer box office, has the potential to turn the movie disc market around," explained Saxton. 


"Weak DVD sales have continually dragged the market down in 2011, but with the strong showing of 'X-men: First Class,' 'Thor' and 'Star Wars,' the overall market may have hit an inflection point."