Yah boo sucks, Mom, gaming can pay. A 24 year old has won a million bucks in a Major League Baseball 2K10 contest after turning in a perfect performance.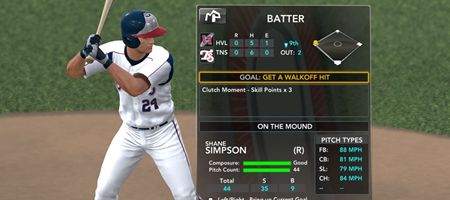 2K Sports says Wade McGilberry of Semmes, Alabama, arranged the two-month-long contest, which was available for the Xbox 360 and PS3 through Xbox Live and the PlayStation Network.
"It was actually my wife who convinced me to go for it," said Wade McGilberry. "I never thought I'd actually win a million dollars playing a video game, it's all still sinking in for me."
Wade managed a verified perfect game on the first day of the competition – something thought by many to be impossible.
To compete, gamers had to play in MLB Today mode, select from any of the available matchups, and then choose the option to participate in the 'MLB 2K10 contest' that automatically defaulted to the proper gameplay settings as defined by the official contest rules.
Entries had to be recorded via camera or digital video recorder, with entrants then bunging off a copy of their recording on DVD to 2K Sports. These were reviewed by Twin Galaxies International, which produces scores for Guiness World Records.
"The game itself was fantastic – I'm glad I bought it either way," says Gilberry. "But I have to say, this is a nice return on my investment."