If you own an Xbox 360, take it online today and you'll be prompted for the Fall 2010 Dashboard update, which adds a whole bunch of new features, a refreshed interface, and full support for the next Kinect motion controls.
It's the Kinect support that is the main backbone of the new dashboard, but it's also incrementally improving a lot of Xbox Live features.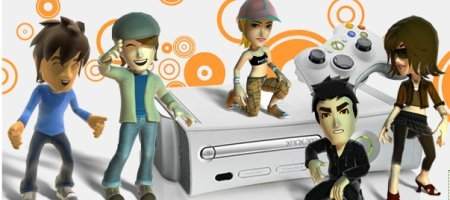 Here's a list of some of what the new update will bring:
– Improved Xbox Live voice chat fidelity

– New interface, including new fonts and graphics

– Updated Avatars that look more human-like

– "Search" feature improved in Netflix app

– Improvements to the on-screen keyboard

– Zune Music/Movie marketplace connectivity

– New ESPN app for live streaming sports content
Anyone who wants to play a Kinect game will have to download the update, which should be included on-disc with every Kinect title. So non-connected users will still be able to play their Kinect stuff without any problems.
Additionally, if your Xbox 360 is connected, this is a mandatory update. You will not be able to connect to Xbox Live until you grab this latest dashboard update. It should take less than 10 minutes to download and install.