San Francisco (CA) – Escalation Studios has resurrected Doom for the iPhone. The latest version of the classic title will utilize artwork and core engine technology developed for Doom 3 in 2005. Nevertheless, Resurrection is expected to offer fans a completely "new play style," with plenty of gory challenges for both novice and experienced gamers.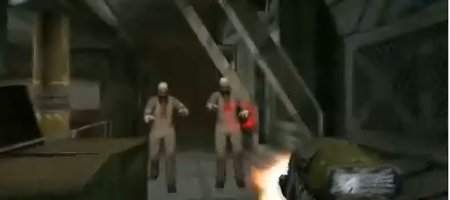 According to Id Software co-founder John Carmack, the application will run on OS 2.x-based iPhone and iPod touch devices. Carmack also noted that the company planned a future update that would exploit certain OS 3.x features.
In addition, Carmack confirmed that Doom Classic for the iPhone could be released as early as July. The game will be published as open source code, allowing developers and enthusiasts to create their own levels and add-ons.
"People will be able to use this as a reference for developing new iPhone games," Carmack told Mac World. "In general, I am super-excited for the iPhone as a platform for Id to be involved in."
Carmack added that hoped to bring the entire "classic" Id Software game line – including Quake 3 and Orcs & Elves – to the iPhone and iPod touch.