I first heard about Joss Whedon's horror project – The Cabin in the Woods – quite some time ago. Recently, I couldn't help but wonder what happened to it.


I thought it would be a cool thing for Whedon to do a true horror flick, although I wasn't sure what exactly the project was all about. The title brings up images of something like Friday the 13th, or Evil Dead, but plot details were scarce when it was first announced, of course.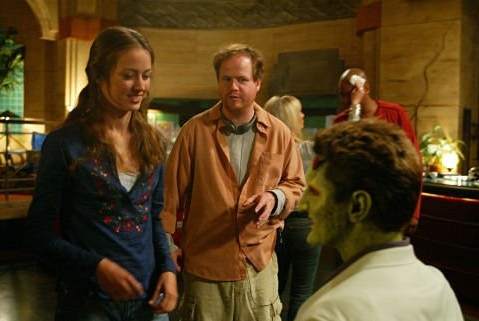 Now The Cabin in the Woods has finally resurfaced, with the announcement it will hit theaters next year through Lion's Gate on April 13, 2012, which is a Friday, naturally. 


Whedon co-wrote the film with Drew Goddard (Cloverfield), and as reports on Deadline and The Hollywood Reporter confirm, the movie was due for release on October 23, 2009 via MGM, but got held up when the studio went through bankruptcy.



The film stars Chris Hemsworth, who's now officially a star from Thor, and Whedon has called it "the horror movie to end all horror movies," certainly a grandiose claim that has to be seen to be believed, though considering today's horror films are quite lacking, anything new or different is definitely an improvement.



The plot synopsis on Deadline is very vague, but it seems leaning more towards Evil Dead territory than Friday the 13th.

 Comingsoon.net calls it "wildly imaginative and intensely horrific, toying with its genre while at the same time raising the stakes exponentially."
This could be quoting from a press release too, because Deadline also used the same line about how the movie has Hemsworth visiting "a quaint cabin in the woods with a group of friends and ends up scratching the surface of something so massive and horrific that they can only begin to fathom it as time quickly runs out."



And the film may also indeed be what Wikipedia calls a "tongue-in-cheek thriller." If the poster's tagline is any indication, it could be making fun of what's now as one of the oldest rules of modern horror: "If you hear a strange sound outside…have sex."