San Francisco, Calif. Club Cupertino has slashed the price of its 160GB Apple TV by $100. The unit – which stores up to 200 hours of video – is now available for $229.

Jeff Gamet of the Mac Observer speculated that the price cut could indicate that Apple may be planning to release a "higher-end" home entertainment center.
Piper Jaffray analyst Gene Munster had previously expressed similar sentiments. According to Munster, Apple could offer a full-fledged television set as early as 2011. The device is expected to feature advanced media functions and would be capable of synchronizing with iPods, iPhones and Mac computers.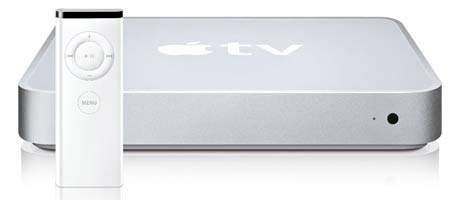 "The argument that Apple will not enter the television market because prices have declined by approximately 70 percent in the past three years is a similar argument used to conclude Apple would not enter the cell phone market, given phones had seen similar price declines," Gene Munster wrote in a memo to investors. "The bottom line, 10 million HDTVs sold in the US a year is a real market, and if history repeats itself, Apple will find a way to compete in a commoditized market with a premium priced product."
Munster also noted that Club Cupertino has sold more than 48 million iPhones and iPod Touches that could theoretically be used as TV remotes or interactive TV game controllers.
"Such a device would command a premium among a competitive field of budget TVs; we believe Apple could differentiate itself with software that makes home entertainment simple and solves a pain point for consumers."