There was a point where the Star Wars video games were considered the way of the future, as innovative as the first movie when it was unleashed in 1977. Some even felt they could have picked up the mantle for Star Wars story telling where the movies dropped the ball.
But the recent Star Wars games didn't do very well, and eventually LucasArts had to shut down. One game, The Old Republic, was even offered as free to play, and now it looks like a new Star Wars game may follow the same strategy. Giant Freakin Robot tells us there's soon going to be a free to play game called Star Wars: Attack Squadrons.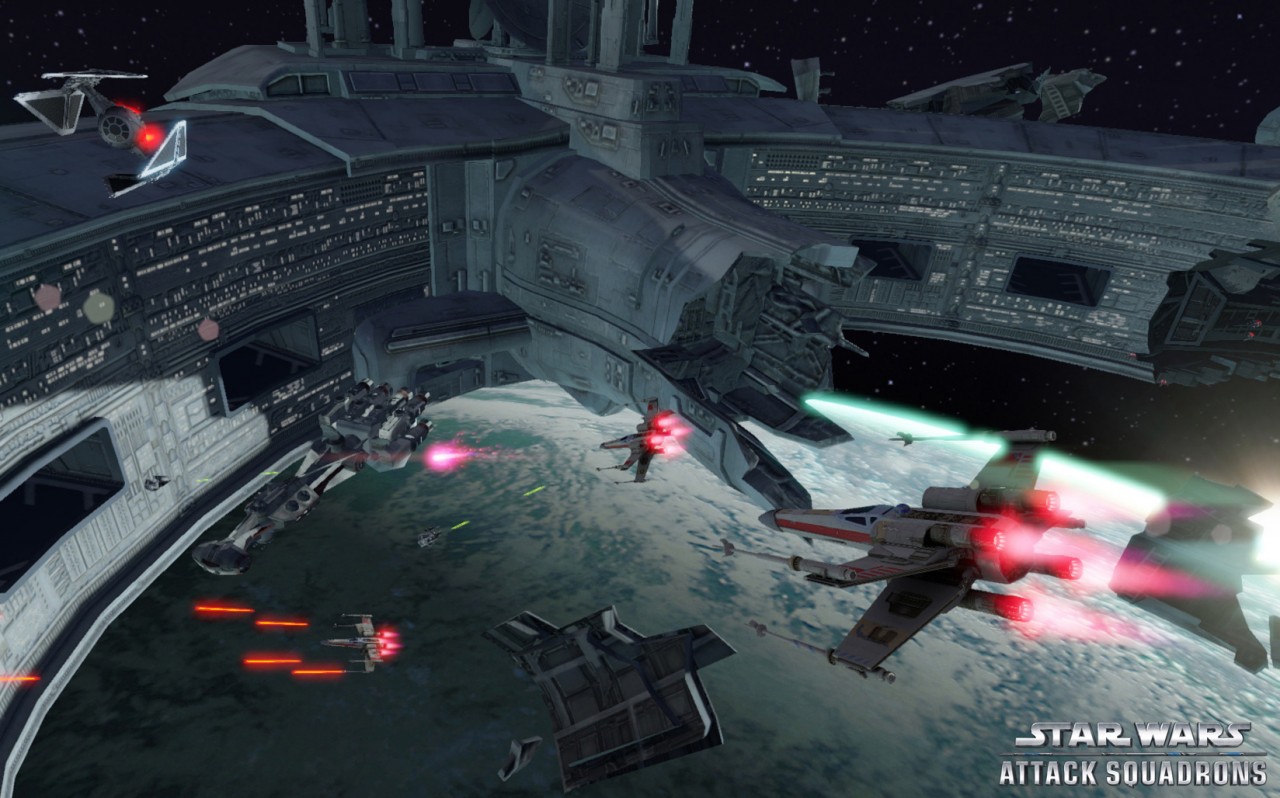 This game was developed by Area 52 Games in conjunction with Dinsey Interactive and LucasArts, and it will be coming out early next year. As Robot tells us, you can pick a lot of Star Wars ships to fly in, and the dogfights can include sixteen players at a time. That right there sounds like enormous fun.
It would be a pretty safe bet that there will be more Star Wars games in the near future, especially with the next movie coming on December 18, 2015. We'll definitely keep our eyes open for all new Star Wars games developments, and we're hoping the innovation that LucasArts brought to titles like The Force Unleashed can come back as well.