A 250 GB, $299.99 version; a 4 GB with Kinect at $299.99; a $399.99 250 GB and Kinect monstrosity. They each include a select pack of less then stellar games. US retailers will offer a $50 rebate, but Microsoft is going to launch the Xbox One in November, and Sony has the PS4. Microsoft could have done better.

The Xbox 360 250GB Holiday Value Bundle also features two free games, Halo 4 and Tomb Raider, and 1 Month of Xbox Live Gold for a limited time this Holiday.
The Xbox 360 4GB Kinect Holiday Value Bundle has its own game bundle including, Kinect Sports: Season Two and Kinect Adventures. It also includes 1 Month of Xbox Live Gold.
The Xbox 360 250GB Kinect Holiday Value Bundle features not one, not two, but three games: Kinect Sports 2, Kinect Adventures, and Forza Horizon. It also includes 1 Month of Xbox Live Gold.
These bundles should be available worldwide. US stores are providing a special promotion with $50 off each bundle from October 13, 2013 through January 4, 2014.
It is expected that Microsoft will release Xbox One on November 22 so, you have to weight that in at this point, although Microsoft has promised to continue to support the Xbox 360 for the next 3 years and plans on releasing 100 new games. But, this is an old console. The prices here don't seem that appealing, however you look at it, and who wants to bet on another 3 years of Xbox 360.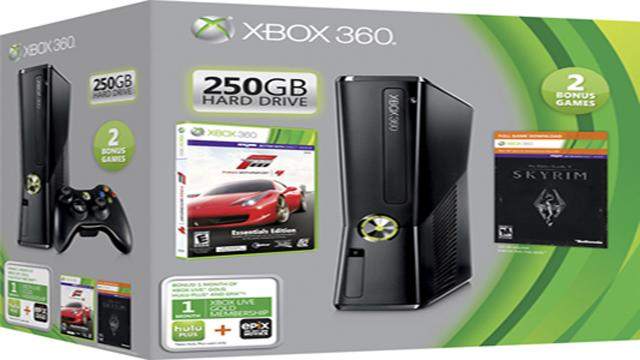 As for the game packs. Meh. It seems like Microsoft just wants to milk the cash from this thing any which they can. If you are a real gamer, you're probably over this generation of consoles and waiting on the PS4 and Xbox One anyhow. If you are not a die hard, you'd probably want to save yourself for the next gen, too. At tleast at this price.
Now, if they had come in at $249.99 with a $50 retail rebate, that would have been a nice alternative, and priced pretty nicely.