If you're not familiar with The Crow, you might be surprised at how much the fans are against a remake of the dark graphic novel adaptation.
There's still a lot of love for the original 1994 movie today, and the fans aren't thrilled about the prospect of a reboot.
The Crow could have made a great franchise if not for the tragic death of its star, Brandon Lee, and perhaps this is part of the reason fans don't want a reboot of it. There were further installments of The Crow, but none of them had the magic of the original. Nevertheless, like it or not, it looks like a remake is indeed moving forward, and The Wrap tells us that Tom Hiddleston from The Avengers is up for the title role.
Hiddleston played Loki in The Avengers and Thor, and he's apparently already met with the producers of the new Crow in London, and will soon have a make-up test, because the look of the character is of course very important. Production on the new Crow film is tentatively scheduled for this Fall, and the fact that a member of The Avengers is up for the role shows that the producers of the remake are serious about getting this movie moving.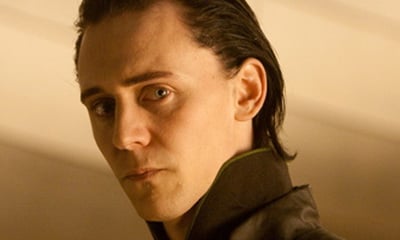 Before Hiddleston, James McAvoy, who played young Charles Xavier in X-Men: First Class, was also up for the role, and the Crow reboot will be directed by F. Javier Gutierrez (Before the Fall). Again, opinion from the fans on this is mixed. Some fan comments are happy that Hiddleston is up for the role, while others aren't thrilled that the movie's being redone.
We even did our own story on this, "Don't Touch The Crow," last year. As Starr Keshet wrote, "For many of us, The Crow epitomizes the gothic glory of the 1990s, as it managed to capture the essence and angst of a decade that is now long gone. For me, there was and only will be one Erik Draven, and he was played by the late Brandon Lee, just as Sofia Shinas will always be remembered as the lovely Shelly Webster."
While we try to take a wait and see attitude with remakes and reboots, because sometimes they do turn out well, The Crow especially has a ways to go to win over a lot of skeptical fans. So to the powers that be behind the Crow remake, do your absolute best with this one, because if it doesn't work out, the fans could be especially unforgiving about it.