It's great to see Robert Downey Jr. back on top after going through years of serious drug problems. One of the best actors in the biz, Downey wonderfully brought Tony Stark to life in the Iron Man series, and thanks to The Avengers, he's now the top grossing star of the year.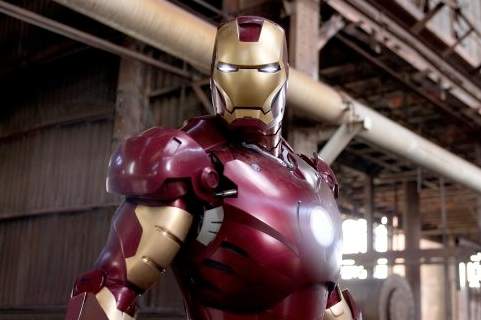 What's amazing about this, as Entertainment Weekly points out, is that Downey has been pronounced the top grossing star of the year by Forbes for only being in one movie this year. Granted, it was The Avengers, which is the third biggest movie of all time, and it absolutely put Downey on top. As the Hollywood Reporter also noted, Downey has a piece of the Iron Man films, which means his take from The Avengers could be in the neighborhood of $50 million.
It's also interesting to point out that most of Forbes's top ten are stars that were in major genre films like Kristen Stewart, who's #2, Christian Bale, who's #3, followed by Daniel Craig, Robert Pattinson, Taylor Lautner, Andrew Garfield, Jennifer Lawrence, Will Smith, and Mark Wahlberg.
As Dorothy Pomerantz, who put the list together for Forbes, writes, "I realize many people out there are going to shout at me that The Avengers is an ensemble film and therefore all of the main actors should get credit for the [film's] $1.5 billion [gross]. But I'm only including Downey for the film. Yes, The Avengers are a group but Downey is clearly the main star. Much of the film relied on Downey's charm and humor and when the money is counted up, he'll earn more than his fellow superheroes."
Where Downey clearly earned his pay, Forbes also came up with a "Most Overpaid Actors" list, and surprisingly Eddie Murphy wasn't #1. He's #2 on the list because "for every $1 Murphy is paid, his films return an average $2.70." (Drew Barrymore actually came in at #1.) Funny enough, nobody on that list has been in a superhero film, so maybe Hollywood's biggest money losers should look for some tights and a cape in a hurry.