Despite mediocre reviews and controversies over its 48 frames per second tech, Tolkien fans were out in force this weekend for the opening of The Hobbit.
While making the original Lord of the Rings trilogy was a big risk, and making a trilogy out of the Hobbit was an even bigger gamble, once again it paid off at the box office.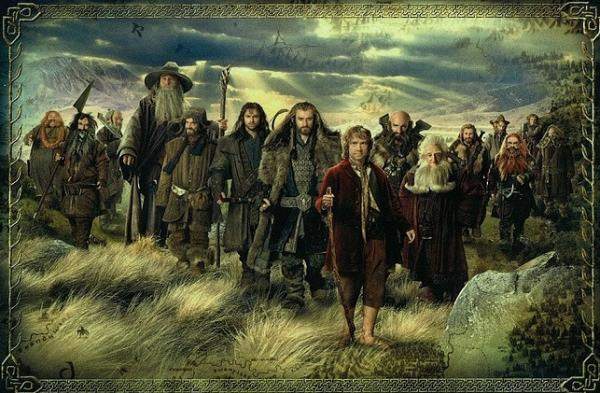 According to The Hollywood Reporter, this was also a record breaking weekend at the box office, but it should also be kept in mind that the studios are always pronouncing some reason why a movie broke some record somehow, like biggest non-holiday weekend, biggest movie to open on a Thursday, biggest opening for a February, etc. That said, the Reporter confirms The Hobbit made $84.8 million opening weekend in America, and $138.2 million overseas, which means $223 million world-wide.
The record The Hobbit broke was biggest three day opening for a December, and the previous record was I Am Legend, which made $77.2 on this weekend back in 2007. And despite the mixed reviews, The Hobbit received an "A" via CinemaScore, and younger moviegoers gave it an A+. As we've said many times before, whatever the critics think, the court of public opinion is the ultimate decider, and so far it looks like the fans are satisfied. (At the same time, The Hobbit so far has a 65% rating on Rotten Tomatoes).
The Hobbit also played on 326 IMAX screens, with the first nine minutes of Star Trek Into Darkness playing before it. In IMAX engagements The Hobbit made $10.1 million. It will be interesting to see how well the movie does in engagements that are playing the film at 48 frames a second, but the Reporter notes the 48 frames a second showings "drew particularly strong numbers." 49% of the movie's domestic take came from 3D engagements, where it played at both frame speeds, 24 and 48 per second.
So The Hobbit got off to a very strong start, and we'll certainly be watching closely how the movie hangs in there, as well as how it does at 48 frames a second. Again, despite negative press, the fans were back for the return to Middle Earth in full force, and should continue to keep coming back for the next two installments. Considering the original Lord of the Rings trilogy got better with each movie, here's also hoping The Hobbit films will keep getting better with each installment as well.