For years, some of the world's most popular rock 'n roll and heavy metal bands shunned digital music, allegedly over piracy concerns.
Many of you will no doubt remember the animosity between Metallica and the digital distribution site Napster. Indeed, Metallica's legal machinations against the site, led by drummer Lars Ulrich, ultimately led to its demise.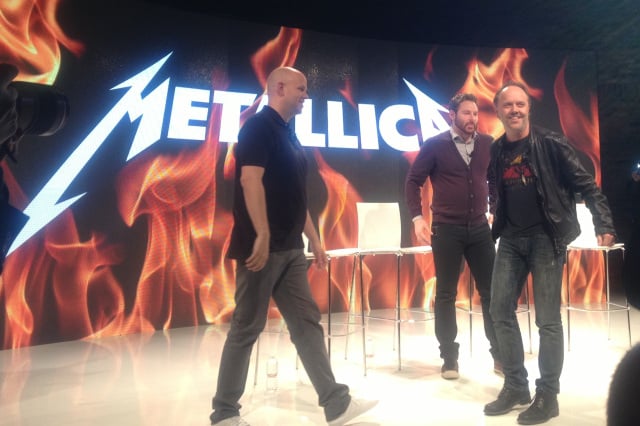 Well, times have obviously changed, because Metallica is now following classic rock band AC/DC into the digital revolution with Ulrich confirming that Metallica's entire catalogue of albums will be available on Spotify.
And as an interesting aside, Metallica, Ulrich, and Napster founder Sean Parker seem to have buried the hatchet.
"When [Sean Parker and I] saw each other a few months ago, we could see that we had been put as adversaries but we had much more in common and sitting down was long overdue," Ulrich was quoted as saying. "We were younger, maybe somewhat more ignorant to what was going on in the real world. When we sat down and had a heart to heart."
One key factor that allowed Metallica to bring its music to Spotify was that the band recently gained control of its master recordings, making it easier for them to decide how, when and where the music would appear.
As to why Metallica chose Spotify, Ulrich said, "Spotify has solidified itself not just as the leading music service, but, as far as I'm concerned, the only one. Spotify is a global entity and Metallica works on a global basis, too."
Sean Parker also weighed in with his current perspective on the battle that ultimately killed Napster. "When the media began to mount this publicity campaign against [Napster] we were taken aback by it. We were 19-year-old kids," he added.