EA Mobile has coded two entertainment apps for Samsung's lineup of Smart TVs.
The two $10 titles – Monopoly and The Game of Life – are now available to download from Samsung's Smart TV app marketplace.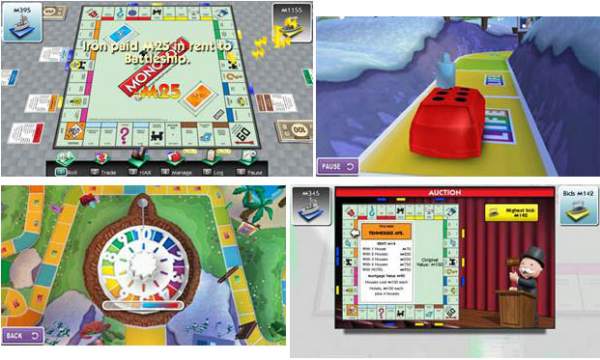 As expected, EA's iteration of the classic Monopoly game includes animated and interactive features, while Game of Life offers a new spin on the classic board game with multiple boards, slick graphics and an uber-interactive UI.
Interestingly, EA is also rolling a pair of companion apps for the above-mentioned titles – both of which act as controllers for Monopoly and Game of Life.
"By connecting their Samsung SI, SII or SIII phones to their Samsung TV via WiFi network, players can access in-game experiences in the core game, like shaking their phone to roll the dice in Monopoly or spin the wheel in Game of Life," an EA exec explained.
As Engadget points out, Monopoly and Game of Life brings the total of notable standalone games on Samsung's Smart TVs to three. And yes, there is Gaikai support.
While Samsung's smart TV lineup certainly presents an interesting opportunity for early adopters, many people are just fine with using a set-top box or PC-on-a-stick to watch Internet video, view photos, play music and casual games, and access apps, social media and websites.
This is certainly the cheaper option, as a PC-on-a-stick that costs less than $100 offers users Android Ice Cream Sandwich (ICS) or Jelly Bean (4.1-4.2), along with full access to Google's official Play Store, which is stocked with innumerable third-party apps.