Ridley Scott's Prometheus received mixed reviews when it hit theaters. Some gushing genre fans absolutely loved the film, while others loudly claimed it lacked soul and personality. 


Hell, we all know it's all to easy to criticize a film, especially one hyped as much as Prometheus, but there is one thing most of us can probably agree on: the need for more footage.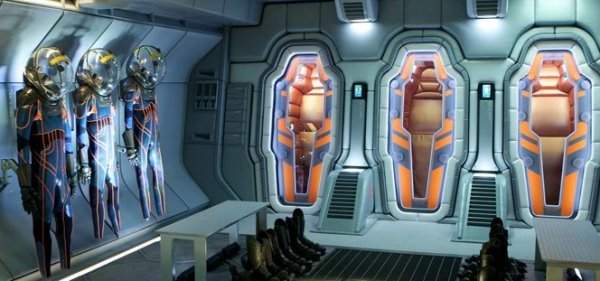 And extra footage there will be aplenty on the DVD/Blu-ray release of Prometheus, specifically, over 30 minutes, with 15 minutes of said footage originally cut from the last third of the film.
However, as Janice Kay of ScienceFiction.com notes, like most deleted scenes, the missing footage is probably not going to be reinstated or integrated back into the film itself. 

Nevertheless, it is definitely something to look forward to, even if the missing minutes have to be watched separately as a feature.
Now as an added bonus, the folks over at Bleeding Cool managed to get their hands on the full list of deleted scenes, which reads as follows:
00:02:31:16 ARRIVAL OF THE ENGINEERS

00:00:58:05 T'IS THE SEASON

00:00:42:08 OUR FIRST ALIEN

00:00:42:14 SKIN

00:01:22:01 WE'RE NOT ALONE ANYMORE

00:02:57:01 STRANGE BEDFELLOWS

00:01:25:04 HOLLOWAY HUNGOVER

00:00:23:12 DAVID'S OBJECTIVE

00:03:27:07 JANEK FILLS VICKERS IN

00:03:40:12 A KING HAS HIS REIGN

00:02:01:24 FITFIELD ATTACKS

00:04:06:06 THE ENGINEER SPEAKS

00:05:30:04 FINAL BATTLE

00:05:05:19 PARADISE
The DVD/Blu-ray edition of Prometheus hits store shelves on October 11th. Who else is looking forward to this?!