Just uttering the name Ferrari sounds expensive, as any exotic Italian car to roll off the assembly line in Maranello will cost you a pretty penny.
However, out of all the vehicles Ferrari has ever produced, many consider the GTO (1962-1964) to be the most coveted of all, as only 39 were ever manufactured.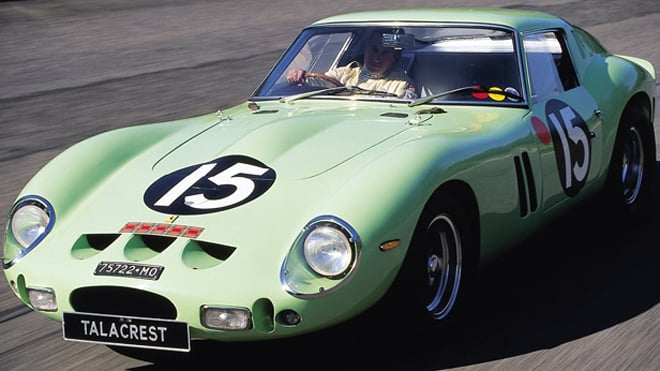 And now a 1962 Ferrari 250 GTO race car originally built for racing legend Stirling Moss has been sold and is reportedly the most expensive car purchased in history, weighing in at a cool $35 million.
The 250 GTO isn't in a color you might expect a Ferrari to be covered in, as it is painted in the mint green color Moss used for his UDT-Laystall race team. This particular Ferrari was ultimately raced by a British driver named Innes Ireland at the 1962 24 Hours of Le Mans – instead of Moss. Ireland ended up piloting the 250 GTO to a win in the 100 lap Tourist Trophy.
The Ferrari 250 GTO is chassis number 3505 and was purchased by American billionaire Craig McCaw for $35 million, beating the previous purchase price record by $1 million. The former record was held by Peter Mullin, who owns the Automotive Museum in Los Angeles. Mullin reportedly paid between $30 and $34 million for 1936 Type 57SC Bugatti Atlantic in 2010.