One of the great boons of The Avengers is that the Hulk has finally been brought to life right on the big screen, after two previous incarnations missed the mark.


This is definitely a big relief to us Hulk fans who grew up with the comic and TV show starring the late, great Bill Bixby and Lou Ferrigno as his gamma-ray alter-ego.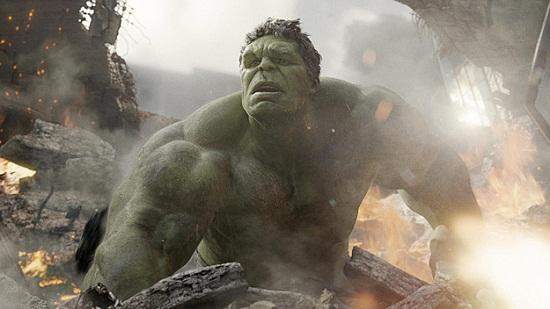 So now that Mark Ruffalo and The Avengers has done the big green lug justice, reports have surfaced that the Hulk may be back on TV by next year.
Those of us familiar with the 70's show recall it was on CBS, and now this time it will be on ABC if it makes it to the finish line. 


According to Collider, the show is in development at ABC, with the president of ABC Paul Lee confirming, "it wasn't going to be ready this season, but we hope it's going to be ready for next season."



As Collider also points out, ABC and Marvel are both owned by Disney, so all of this is going on under the same umbrella. The other interesting twist is Guillermo del Toro will apparently be executive producing the show if it all goes forward. Like JJ Abrams, del Toro has his hands in many projects, and it will be interesting to see what his involvement could bring to a potential Hulk series.



As ABC prez Lee also told the Hollywood Reporter, "We're immensely proud to be a company with The Avengers. We're going to contine to develop aggressively," and he's hoping to "see some Marvel projects come to television."
Collider also reported that a Punisher show was in development at Fox, with the producer of Criminal Minds attached, but the series has not yet moved forward.
Although the Hulk was always clearly his own man, perhaps making him part of the Avengers ensemble was finally what made him a big screen success. Yes, it's still too early to tell if the Hulk will go the distance, but being a big fan of the original show and the character, I say the more quality Hulk that's out there the better.