Amazon's announced that it's to start making its own sitcoms and children's shows – and it's looking to you and me for ideas.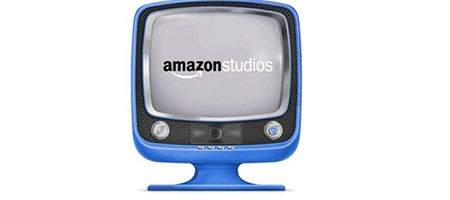 Its movie-development arm, Amazon Studios, says that series proposals will be reviewed by the team and potentially added to the Development Slate – netting their creators a $10,000 payment. The best will be distributed via Amazon Instant Video.
"Amazon Studios wants to discover great talent and produce programming that audiences will love," says Roy Price, director of Amazon Studios.
"In the course of developing movies, we've heard a lot of interest from content creators who want to develop original series in the comedy and children's genres. We are excited to bring writers, animators and directors this new opportunity to develop original series."



To be considered, you'll need a pilot script for a 22-minute episode – just 11 minutes if it's a children's series. You'll also have to provide what's known as a 'series mini-bible' — a project description between two and six pages in length.
Within 45 days of submission, says Amazon Studios, it will either extend an option on the project or invite the creator to add it to the Amazon Studios community. If a project isn't optioned, creators can remove their idea from the Amazon Studios site or leave it for a bit of community feedback.
Amazon's planning to option one new series every monthand add it to their Development Slate. If the series gets produced, the creator will get a $55,000 payment, plus five percent of Amazon's net receipts from toy and T-shirt licensing, and other royalties and bonuses.
Ideas can be submitted to Amazon's affiliate, the People's Production Company, here.