Reading the Hunger Games books penned by Suzanne Collins obviously won't be a prerequisite for millions of people waiting to see the hotly anticipated film on opening day.
As we've reported before on TG Daily, Lion's Gate have a lot riding on The Hunger Games. Rightly or wrongly, the term "the new Twilight" keeps popping up, and the stars of Hunger probably already have their answer to this memorized in their sleep, because it's sure to come up about thirty billion times in interviews.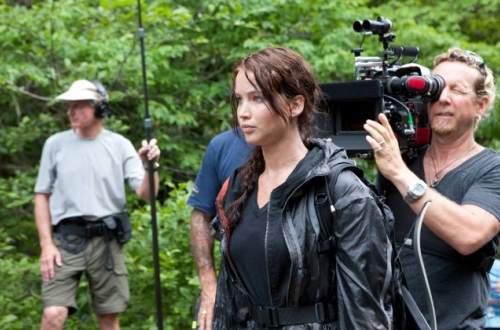 What's always been promising to me is the fact that Gary Ross (Big, Dave, Seabiscuit) is helming the film.
The L.A. Times recently visited Ross while he was busy with post-production, and 1,200 visual effects shots had to be done by January. 


Though obviously distracted, Ross had high praise for lead star Jennifer Lawrence.
"She is so talented, it's unbelievable," and even said he had been willing to pass on the film if he couldn't get Lawrence to star. "She's that important," Ross said. "More important than any other piece – including me."
As Ross has mentioned before, he found out about the book from his daughters, and in the day and age of reality TV, he liked the concept that something so hideous could be served up as entertainment in the future. 


Socially, Ross liked the fact that the story "has a lot on its mind about where we are and where we may be headed as a culture." 

Hunger fans won't be starving too much longer, the movie is hitting theaters on March 23, and Ross is also already working on the sequel with Simon Beaufoy, who wrote Slumdog Millionaire.
In addition to Jennifer Lawrence, The Hunger Games also stars Woody Harrelson, Donald Sutherland, Stanley Tucci, Wes Bentley, and Lenny Kravitz.