One of my favorite places to go to when I was a kid was Universal Studios, and I still have a fondness for the company.


Many of my favorite movies were released by the studio, all the way back to the classic horror films with Boris Karloff and Bela Lugosi, and it's remarkable to think Universal's 100th anniversary is this year.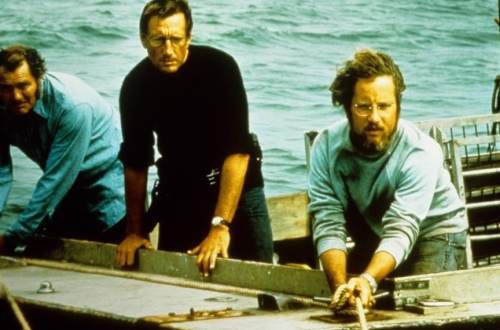 As Deadline reports, Universal will be celebrating its anniversary all year, and they'll be restoring 13 of the greatest classics, going all the way back to All Quiet on the Western Front, which won the Academy Award in 1930 for Best Picture, Dracula and Frankenstein, and of course, Jaws and Schindler's List.
It goes without saying that Steven Spielberg has been a big part of the company since his shark tale made him a powerhouse director, and cemented the studio's power after the studio turned its feature division around in the early 70's.
As Ron Meyer, who is Universal's President and COO, told Deadline, "One hundred years is such a great milestone," and there's indeed a great legacy of movies and television with the company. 

Back in the thirties, their biggest success was with their horror films, which stereotyped the studio, but they had a great run from Dracula all the way up to The Creature From the Black Lagoon in the fifties. (Universal also had great sci-fi in that period, like It Came From Outer Space, and The Incredible Shrinking Man).
Before The Sting in 1973, Universal's bread and butter was in television, but with the Paul Newman and Robert Redford classic, the studio finally won it's first Best Picture Oscar since All Quiet on the Western Front. 

Many other great movies of all stripes followed well into the eighties including American Graffiti, Animal House, Coal Miner's Daughter, Missing, The Deer Hunter, Melvin and Howard, Somewhere In Time, The Thing, Fast Times at Ridgemont High, and Sophie's Choice, just to name a few.
In addition to restoring 13 classics, Universal will also be releasing Blu-Ray versions of To Kill a Mockingbird, Jaws, and E.T., which hits its own 30th anniversary this year. 

When you go see new Universal films this year, they will boast a new logo with "100th Anniversary" underneath the studio name. (My personal favorite incarnation of the Universal logo is the 70's one, when the studio was "An MCA Company").