Ooh, we love a good health scare on TG Daily, and here's one to worry us all: the man who got asthma from Facebook.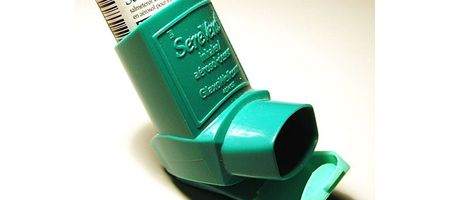 An article in The Lancet concerns an Italian man who had an attack whenever he logged in and looked at his ex-girlfriend's page.
The 18-year-old man had been dumped by his girlfriend, who had then erased all details of him from her Facebook page while friending a bunch of new men. Undaunted, her jilted suitor created a new account under a fake name and managed to persude her to friend him.
Unfortunately, though, his ruse didn't help. Every time he logged in to her page, say the man's doctors, he would start to hyperventilate and end up having a full-blown asthma attack.
The doctors cured the symptoms by advising the man not to log in to Facebook any more – a solution he might have come up with himself, you might think.
"This case indicates that Facebook, and social networks in general, could be a new source of psychological stress, representing a triggering factor for exacerbations in depressed asthmatic individuals," the doctors write.
"Considering the high prevalence of asthma, especially among young people, we suggest that this type of trigger be considered in the assessment of asthma exacerbations."
Their report, unfortunately, doesn't tell us how the young man's love life is progressing.