David Fincher was already one of the hottest video directors in Hollywood before he broke through with his second film, Se7en, in 1995.
Fincher's video work includes Aerosmith's Janie's Got a Gun, Madonna's Express Yourself and Don Henley's End of the Innocence, just to name a few.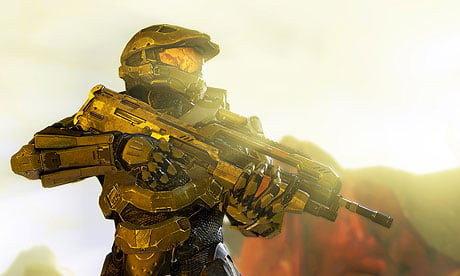 And now Fincher has produced the launch trailer for Halo 4, which of course is one of the most anticipated games of the season. According to Cinema Blend, Fincher is a big Halo fan and the launch clip is going to be a short called Scanned. Scanned was directed by Tim Miller, who pitched in with visual effects for Scott Pilgrim vs the World, and was also the creative director on the title sequence for Fincher's Girl With the Dragon Tattoo.
Miller has written and directed several shorts, and according to MVC, Scanned was shot in Prague. Scanned, which is two minutes long, will make its world-wide debut on Late Night with Jimmy Fallon on October 18.
As Miller said, "I'm excited about the opportunity to direct the Halo 4 launch. Halo is one of the most iconic sci-fi universes, with a depth that allows for amazingly cinematic and emotionally riveting stories. The chance to tell a story that explores never-before-seen facets of Master Chief's journey is an honor."
Miller also added that the goal with Scanned is to "deliver a blockbuster, Hollywood-quality trailer that raises the bar for the award-winning legacy of live-action Halo storytelling and gets fans stoked for the return of Master Chief."
There's no doubt this is going to build a ton of hype for the game, although Halo 4 anticipation's probably already off the charts. Microsoft is bragging that Halo 4's awareness could be as big, if not bigger than The Avengers. While the fans certainly know Halo 4's going to be here very soon and doesn't really need any advance publicity, it should still be pretty cool to see what Miller and Fincher can come up with for Scanned.