The official Merlin Twitter account recently posted this simple line: "Something MAGICAL is unfolding in the world of Camelot in 5 days – what do you think it could be?" along with the picture below.
It doesn't really tell us much, except that something will be announced on June 19th in regards to the popular BBC show which approaches the famous legends of Arthur and Merlin as a teen drama serial.
However, four more images can be found on the 'MerlinOfficial' Ow.ly page, in the same group with this first one, and seem intended to be posted over the next few days, leading up to whatever the announcement is.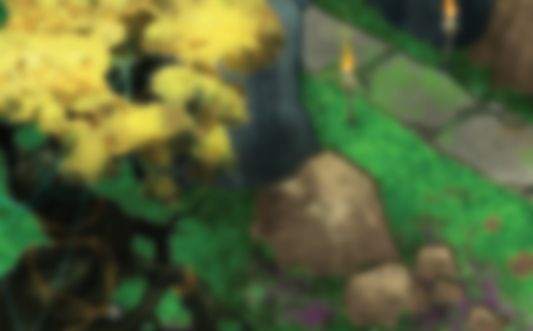 The last two images are certainly portions of cartoony illustrations of Merlin and Arthur as they appear in the show. The third one looks like it might be a top-down view of a road or garden path.
I suppose it could be the development of a cartoon series or graphic novel, but I think it much more likely that these are images from the upcoming video game, which was announced about 8 months ago, and about which very little has been heard since. That little path looks suspiciously like a top-down environment in a video game.
The game, which is being developed by DNA Interactive under a deal with Freemantle Enterprises, is slated to be an episodic point-and-click adventure for mobile platforms – iOS and Android.
Likely, the announcement on the 19th will be that some visuals from the game are ready for public consumption. Keep in mind: this is my personal guess, and has not been confirmed.
Season 5 of Merlin is coming to the BBC this fall. Production and release dates have not yet been announced for the game.