Paramount Pictures will be postponing the release of G.I. Joe: Retaliation to next spring, supposedly so the studio can release the 3D edition alongside the standard digital version.
So if you were looking forward to seeing the new G.I. Joe film next month, you'll be disappointed to learn the movei has been moved from its original release date of June 29th, 2012 to March 29th, 2013.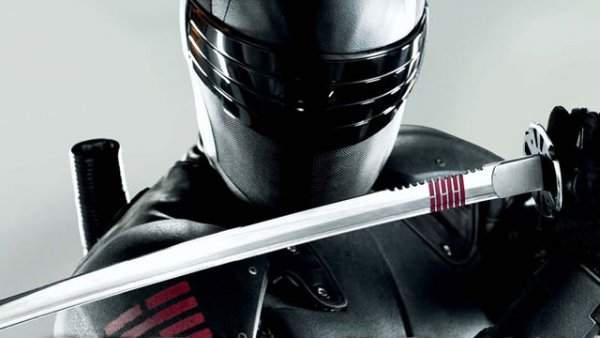 Deadline Hollywoodhad this quote from an unnamed Paramount executive: "We're going to do a conscientious 3D job because we've seen how it can better box office internationally. Jim Cameron did all of Titanic's 3D in post — and look how well that movie turned out."
What the unknown source is referring to is the great overseas market for 3D films. On the other side of the Pacific, films available in 3D, even crappy post-processed 3D sell much better. Likely it wouldn't be worth it to do just for American audiences, who often don't reward post-processed 3D effects.
While 9-months is a long time to spend adding 3D, I think most of the time is just going toward getting the film back around to a reasonable release date. Indeed, releasing a film like G.I. Joe in the holiday season would be little more than a disaster at the box office.
Also, since there has never been a film which has pulled off post-processed 3D in any good way (fans probably didn't go see the rereleased Titanic for the 3D alone), I doubt G.I. Joe Retaliation will be the one to show us how it's done.
It's a strange move considering the heavy advertising costs which have already been sunk into the June release, including an expensive Super Bowl placement. They'll have to start the ad campaign all over again in the beginning of 2013.
The move is certainly good news for 20th Century Fox, as their alternate history adaptation, Abraham Lincoln: Vampire Hunter will now have more room to spread out at the box office – as G.I. Joe would have been its major competition in its second weekend. It'll still likely be crushed by The Amazing Spider-Man on its third weekend, however.
Here's the theatrical trailer for reference:
G.I. Joe Retaliation, which stars D.J. Cotrona, Byung-hun Lee, Adrianne Palicki, Ray Park, Jonathan Pryce, Ray Stevenson, Channing Tatum with Bruce Willis, and Dwayne Johnson, hits theaters on March 29th, 2013.