Universal is in the closing stages of a deal for the film adaptation of Agent 13, a 1988 sci-fi action comic book.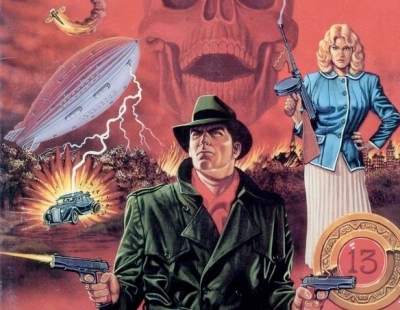 Writer T.S. Nowlin has been working on the script and other aspects of development for over a year, but only recently found a studio willing to take on the project.
Rupert Wyatt, who recently directed the outstanding Rise of the Planet of the Apes, is already attached to direct, and Charlize Theron, who most recently finished with being the evil queen in the upcoming Snow White and the Huntsman, is attached to play the female lead, though a star for the film (a male role) has not yet been hired.
Agent 13 is a sort of world-of-yesterday's-tomorrow retro spy thriller that places a hard-boiled secret agent into an alternate 1930's, where the enemies of the US have technology which almost seems magical.
The story began as a series of novels, which were used to promote a table-top role-playing system dubbed Top Secret (essentially a Dungeons & Dragons game which takes place in this alternate 1930s setting), published by TSR, who were the authority on such things at the time – since absorbed by Wizards of the Coast.
Although the novels weren't especially popular, the graphic novels that followed did receive some notice, though still not wide acclaim or popularity.
The novels and graphic novels were written by Flint Dille and David Marconi, who worked together on the 1986 G.I. Joe film, and who later collaborated on other films, such as 1998's Enemy of the State, a break-out hit for Will Smith. Neither Dille nor Marconi are involved in this production, however.
No production or release dates have yet been announced for Agent 13.