IDW's graphic novel Lore has been up for bidding since 2010, with several film studios expressing interest in the title.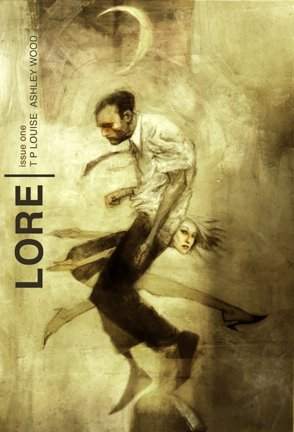 Now Warner Bros. has taken the property and attached several names to it – signaling it wants to kick off development ASAP.
Cory Goodman and Jeremy Lott are slated to write the screen play, while the exec producer's role will be filled by Miri Yoon and IDW's Ted Adams along with the series' creator Ashley Wood.
Dwayne Johnson, an action star who has been very popular in Hollywood lately, has been hired on to take the starring role: an agent for a secret organization which protects humanity from creatures out of mythology.
The book has often been compared to Men in Black for its plot, sensibilities, themes, and humor. And perhaps rightly so, as it's essentially about mythological creatures instead of aliens.
Warner Bros. is likely looking to turn the story into a franchise, just like everything else seems to be lately. Film franchises are where the real Hollywood money is now, so every studio is out to find the next big deal.
Frankly, I can't really say I'm a big fan of Dwayne Johnson. He's been in quite a few terrible films over the last few years, so either he makes them that way, or just doesn't know how to tell which ones he should turn down. Either way, it doesn't instill confidence. There is still a lot to develop, however. The script must be written, the support characters cast, and a director must be found; lots of balls are still in the air.
No production or release dates have yet been announced for Lore.