Michael Bay – who previously insisted he would have nothing more to do with the wildly popular Transformers franchise – has penned an official letter confirming his participation in the upcoming fourth installment of the property.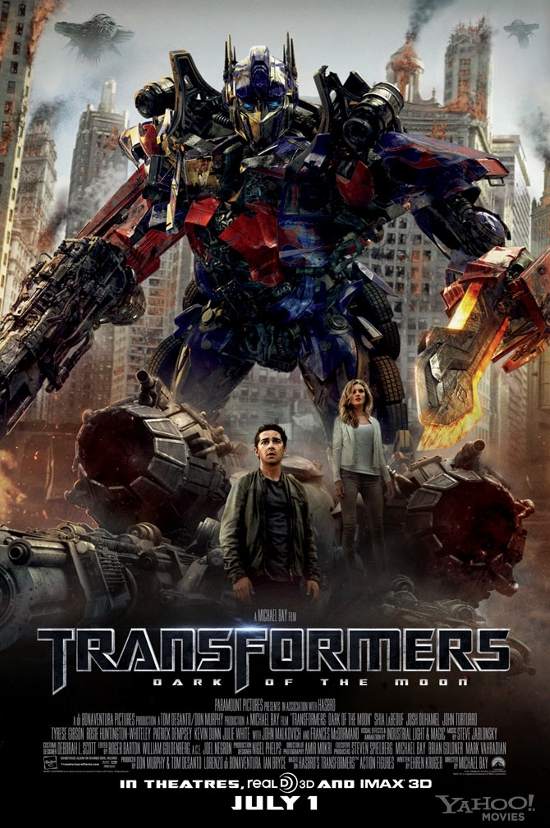 "Steven Spielberg and I are working on a whole new reimagining of Transformers, the fourth installment," Bay wrote on his website.
"We have been working on the idea for a few months. I'm excited about where it's headed."
So, does this mean he's been outright lying to his fans when denying these rumors? Or just playing hard to get?
Think about it: last year's Dark of the Moon – still the final film in that Transformers trilogy – hit about one and a quarter billion dollars in the global box office. With those kinds of numbers we knew that another movie was obviously in the works, we just weren't sure who would be in charge.
After all of the director's denials, one can't help but wonder what Paramount offered Bay to helm the reboot. Maybe it was cash, but other reports point to greenlighting the upcoming Pain and Gain flick, which Bay has apparently been trying to get off the ground for years.
Currently, the working title of the film is Transformers 4, but since it's intended to be a new story, I wouldn't expect that title to stick – I suggest Transformers Begins.
So far, all we have to describe the plot is a terse "a new take on the Transformers franchise," with producer Lorenzo di Bonaventura of Hasbro describing the project as a "hybrid" between a sequel and a reboot, much like the new G.I. Joe film.
This is somewhat confusing, especially considering the G.I. Joe movie is just a sequel – though it does have new characters to introduce. Still, I don't think it really warrants being categorized as a hybrid film. Frankly, I'm not even sure how a "hybrid" is even possible: either the story takes place in the same canon as the previous film or it doesn't.
Production on Transformers 4 won't begin until after Bay is done with his pet project Pain and Gain, but we've already got a release date, as Paramount has called dibs on the coveted "last weekend in June" for the 2014 blockbuster season.