Veteran sci-fi director Joss Whedon recently sat down with the Australian-based FilmInk to discuss his upcoming Avengersmovie. The magazine asked Whedon about the potential for romance in the film, with Joss saying there would be none.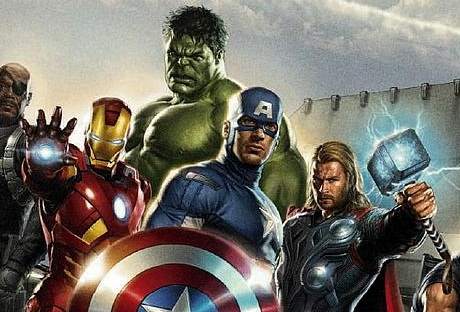 Personally, I find this a bit surprising. Romantic sub-plots are a staple of super hero films – action films in general, for that matter. The hero saves the world and gets the girl, that's how the formula goes.
Many fans have therefore speculated that there would be a romance between Black Widow (played by Scarlett Johansson) and Hawkeye (played by Jeremy Renner).
Unfortunately, Whedon says nothing of the sort will happen, as there are simply too many sub-plots. Meaning, each of the characters have to play their part in saving the world and there "ain't a lot time for kissing."
In addition, most of the characters already have established romantic sub-plots, which will be dealt with in other films – such as Iron Man 3, Thor 2, and Captain America 2. There are also plans for a Black Widow film, and a Hawkeye film, so perhaps they'll get their chance at love in those stories.
The official synopsis of the film is thus:
"Marvel's The Avengers is the Super Hero team up of a lifetime, featuring iconic Marvel Super Heroes Iron Man, The Incredible Hulk, Thor, Captain America, Hawkeye and Black Widow. When an unexpected enemy emerges that threatens global safety and security, Nick Fury, Director of the international peacekeeping agency known as S.H.I.E.L.D., finds himself in need of a team to pull the world back from the brink of disaster. Spanning the globe, a daring recruitment effort begins."
The Avengers hit theaters on May 4, 2012.