Joss Whedon has confirmed that micro-studio Bellweather Pictures will soon begin production on its second film, dubbed In Your Eyes.
As TG Daily previously reported, Bellweather Pictures was recently established as an alternative studio for Whedon and his partner Kai Cole to produce their personal projects.
Last week, Whedon surprised both his fans and the industry with the news that Bellweather had already finished filming an an adaptation of Shakespeare's Much Ado About Nothing.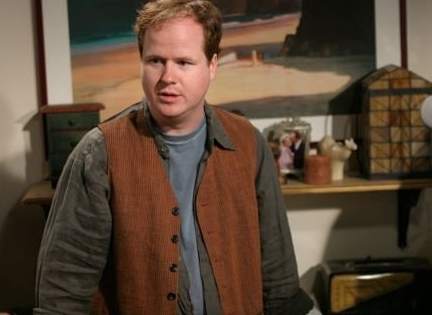 In Your Eyes is a project Whedon has been developing on his own for many years, but didn't want to bring to a major studio – instead waiting for the day he could film it himself.
Not much is known about the plot of In Your Eyes, except for this very brief synopsis:
"In Your Eyes is a metaphysical love story about two seemingly polar opposites who are deeply connected in ways neither could have ever imagined."
The film will be produced by Cole, exec. produced by Whedon, and directed by Brin Hill.
"I believe, as I did [before founding Bellweather], that [In Your Eyes is] a pretty timeless romance," Whedon said in a press release.
"And now, with the creation of Bellwether Pictures (and Brin Hill's elegant, passionate take on the piece), I have the opportunity to prove it. I love this team and I can't wait to see them bring In Your Eyes to life."
In Your Eyes does not yet have a release date.