People spend a significant amount of time on social media every day. And if you're not capturing their attention that means that they're engaging with your competition's brand instead of yours. Today's know that social media is an excellent and necessary way to connect, communicate and engage with an audience.
When you engage with followers on social media you can turn them from fans into paying customers. The time and effort you devote to building relationships with your key audiences can lead to positive reviews about your brand, an increase in customers and therefore an increase in sales.
What Is Social Media Engagement?
Social media engagement is a key measurement of how effectively a brand is creating interactions with its customers and potential target market in a social media stream. It can be measured in an abundance of different ways, such as tweets, brand mentions, shares, video views, and comments. This social engagement correlates with the number of people who are forming a relationship with the brand. strategies reflect the reality that social media engagement is essential to make sure your brand is capturing enough attention.
Importance Of Social Media Engagement
Social media engagement helps to strengthen relationships with your customers. When customers engage with your posts or send you a message on social media you're presented with an opportunity to get to know your customers and build a relationship with them. This relationship allows you to build trust and customer loyalty.
By being active on social media customers will trust your brand because you've answered their questions. They'll appreciate your brand even more because you've taken the time to engage with them and resolved their issues. These interactions will ultimately increase brand reputation and sales. You can also grow your sales by endorsing certain products when asked. But avoid making every response or about your products. The sales will come naturally.
Social media is a must-have for today's brands. However, while marketers have learned that social media is useful they haven't necessarily learned how to use it effectively. Social media courses on offer can teach you how to engage with an audience.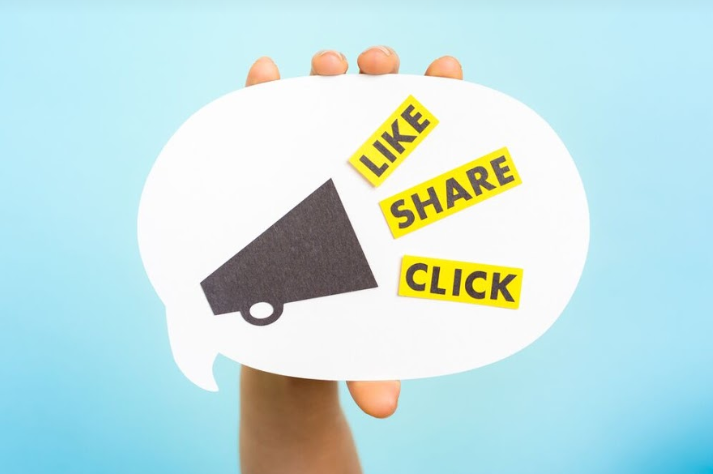 Here's a quick summary of five steps to help you effectively connect with your audience.
1. Identify Your Ideal Social Media Platforms.
A great way to plan and begin your social campaigns is to figure out where to run them. Deliberate which social media platforms would be most beneficial for your brand to focus on. Then create tailored social campaigns for you to use across these social networks.
2. Define & Identify Your Audience.
After you've identified the social platforms your brand should focus on, identify the audience you want to target (will the posts be for new customers, existing customers or both?).
3. Create Your Content.
Now that you know your platform and your audience, you need to create content. Share content that's relevant to your audience and make sure that your copy is short and to the point. You want it to capture the attention of your target market, especially potential customers who are just scrolling through their newsfeeds/timelines. Always strive to post content that people can positively engage with.
4. Use Strategic Hashtags.
One of the most difficult parts of social media is reaching and building your audience. You can elevate your visibility by finding popular hashtags that fit your brand and audience. These hashtags will make it easier for people to find you and help you stay on point with trends in your market.
5. Encourage Sharing.
An important piece of social media marketing is encouraging your customers to share their experience, which builds your audience. Post videos or graphics which encourage your audience to tag their friends.
6. Respond To Comments.
To increase social media engagement, you need to be social and responsive too. When your social media audience sends you a message or leaves a comment on a post, they're giving you an opportunity to engage with them. – this is what social media is all about! You can show your thanks for positive messages and offer solutions for negative ones.
Social media engagement is more than just the amount of followers on social platform, which in today's terms is called vanity metrics. – It's a measurement of how many people are paying attention to and interacting with your brand. Brands that focus on consistently building their social media engagement can benefit from the greater brand awareness it creates, which makes it easier to attract new customers.
To learn more about digital marketing and social media strategies look no farther than the to keep you abreast in the latest digital marketing trends and up-skill you in your business and digital endeavors.