The iPad 2 is already available in the US and some other major countries, with plans for 25 countries put in place. But India isn't in them.
That has gotten some Indian consumers riled up, with feelings of resentment leading to an anti-Apple mindset among part of the population.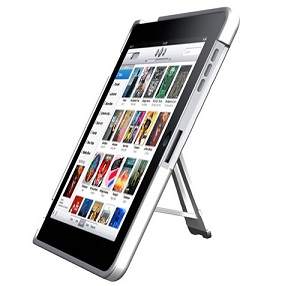 "After I read about the iPad 2, I decided not to purchase the earlier version iPad," Bangalore neurosurgeon Sujay Rao said in an IDG News piece.
"If Apple delays with its iPad 2, we will consider buying a tablet PC from another vendor," K. Purushottam, a business consultant, added to the discussion.
The list of countries on the horizon for iPad 2 include the big names like France, Spain, and Hong Kong. But others, such as Iceland, Czech Republic, Norway, and Luxembourg, arguably are not as big of a market as India.
It took Apple a while to officially release the original iPad in India, but apparently there isn't a lot of volume for the company, despite the country having a large population.
Nevertheless, that's little comfort to those who want to spend their money on an Apple product and are unable to. "This is a big mistake," said Rao.