China's cryptocurrency industry including the Bitcoin blockchain applications sector seems to be in limbo nowadays amid an unexpected crackdown by the Chinese central bank on major Bitcoin exchanges. To discuss the ongoing events in the Chinese cryptocurrency sector, the China Blockchain Application Research Center organized an event on 17th February, 2017. The event was held in the Beijing's Internet Financial Museum.
Senior officials from different regulatory authorities attended the event. The notable names at the event were PBOC Vice President Mr. Wu Xiaoling, CEO of LeFinance Mr. Wang Yongli, China Insurance Regulatory Authority's former Vice Chairman Mr. Wei Yingning, Beijing Municipal Financial Affairs Bureau's Secretary of the Party Committee — Mr. Huo Xuewen and many others. The main focus of the event was to discuss the importance of self-regulation among various blockchain players in order to achieve growth in the creation of ledger based blockchain applications.
China Encourages Innovation in Blockchain Industry
The conference, having the participation of who is who in the China's Bitcoin industry, was a great success. It offered clarity on many issues to the Bitcoin companies and institutions that are busy in the development of next-generation blockchain applications in collaboration with international stockholders. It is pertinent to mention here that the Chinese government encourages technological advancements in the blockchain sector through joint ventures between local and international players.
An Exemplary Self-Regulatory Initiative
As per media reports, Mr. Xu Mingxing, the head of China's Blockchain Application Research Center, while addressing the conference shared the aim of his organization as well as blockchain development roadmap of the country. He said the regulatory authorities of China are constantly working on providing a friendly business environment for the Bitcoin industry's development. The China Blockchain Application Research Center has unveiled its own regulatory initiative that complies with the broader regulatory mechanism currently in place in the People's Republic of China.
The key points of the blockchain industry's self-regulatory initiative were as follows;
Create Compliance Departments in Organizations
Blockchain institutions should create a separate compliance department with skilled staff responsible for compliance evaluation in regards to the rules and regulations of relevant government authorities.
Maintain Credible Control over the Compliance System
Create scientific blockchain managerial mechanism and multiple security layers. The blockchain management framework should be accessed and tested by a third-party company to make it more reliable and manageable.
Bring Financial Discipline
Blockchain institutions in the financial sector should follow professional ethics while offering technological services. They must work with only licensed companies to decline any proposals from risky organizations and fight against the money laundering maniac through proper identity management.
Give Priority to Corporate Self-Regulations
Blockchain service providers for Chinese customers must get their companies registered along with legal persons, risk control methods, business models etc.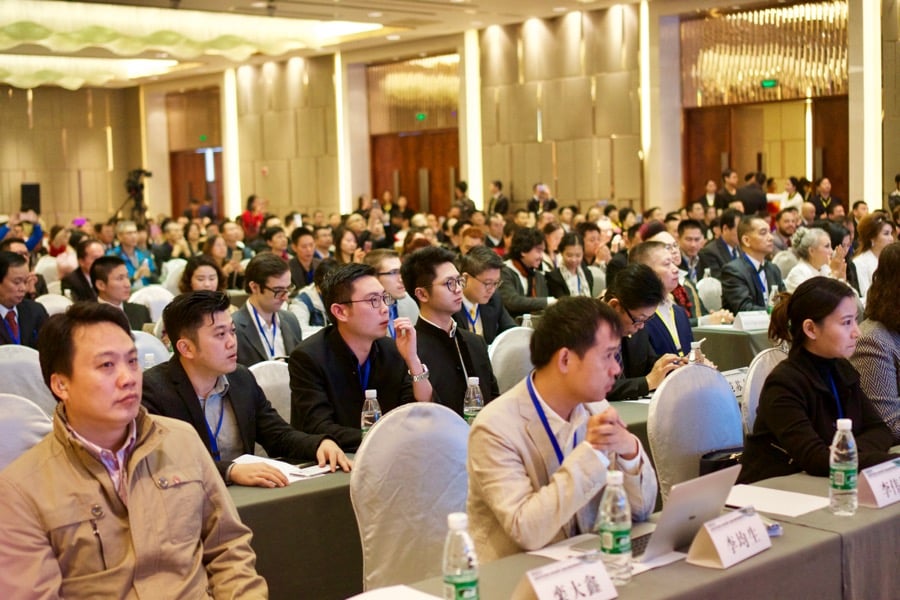 Ensure Proper User Education
Blockchain service providers should remind their users of the risks and make them educated about blockchain. While promoting their business, they must ensure that their marketing operations are in compliance with the China's advertisement laws.
Compliance with the AML
Exchangers and blockchain service providers should ensure that their business operations comply with the anti-money laundering rules. To achieve this compliance, they should have a solid Know Your Client (KYC) mechanism in place.
Compliance with Anti-Competition & Anti-Market Manipulation Rules
Trading platforms as well as staff members with critical information should abstain from market manipulation kind of transactions.
Follow Relevant Guidelines in Regards to Information Sharing
A solid information sharing framework should be developed where blockchain service provider companies as well as trading platforms may share their white and black lists with each other and collaborate with regulators to detect fraudulent transactions.
Protect Individual Privacy
The security of an online asset is equal to the security of personal property because digital assets are equivalent to personal properties. The security of personal property may be compromised by potential privacy breaches. Blockchain companies should ensure that they maintain maximum level of security to avoid such breaches.
Self-regulation framework is being followed widely across the Chinese cryptocurrency sector. As there are no official regulations to govern the cryptocurrency sector in China, many exchanges, business and wallet services have come up with their own AML, KYC and regulatory norms, just like the banking sector. With such self-regulatory mechanisms, they ensure proactive approach towards the future government actions against the undesired activities.
Author Bio: Usman Ahmed is an individual forex trader and market analyst at Investoo Group. He holds a Masters of Business Administration (MBA) degree. His work includes fundamental and technical reports on various currency pairs, commodity futures, cryptocurrencies and stock markets.