San Francisco (CA) – i4i Chairman Loudon Owen has told TG Daily that his company has "no interest" in bringing Microsoft to its knees. According to Owen, i4i remains focused on enforcing its custom XML patent and ensuring that Microsoft complies with a court order to halt sales of Word 2003/2007 within 60 days.

"i4i contended that Microsoft's use of certain Word 2003 and all of Word 2007 products for processing XML documents with custom XML elements infringed claims [within] patent 5,787,449," explained Owen. "i4i further argued that Microsoft's infringement of the patent was willful. [However], Microsoft claimed that its Word products did not infringe the patent and that [it] was invalid."
Despite repeated attempts to invalidate the patent, a Texas-based district court ordered Microsoft to pay i4i $290 million in damages. The court also issued a permanent injunction against Microsoft for custom XML in Word 2003 and Word 2007.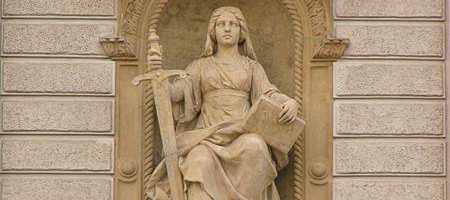 "In my opinion, the permanent injunction is the biggest and most significant achievement," said Owen. "It prohibits Microsoft from selling or importing to the United States any Microsoft Word products that have the capability of opening .XML, .DOCX or DOCM files (XML files) containing custom XML. In addition, the court is requiring Microsoft to comply with the injunction within 60 days and there is no stay against that injunction granted by the judge."

Owen also noted that Microsoft had ample time to prepare for the verdict.
"We don't think the ruling is unfair or inappropriate. Microsoft had two years to prepare for this decision – which I think is a viable and practical one. We just want to see them comply with the court order. How they do so is up to them," added Owen.
Unsurprisingly, Microsoft has expressed its "disappointment" with the district court's ruling.
"We are disappointed by the court's ruling," Microsoft spokesman Kevin Kutz said in an e-mail to Information Week. "We believe the evidence clearly demonstrated that we do not infringe and that the i4i patent is invalid. We will appeal the verdict."