In an epic fail, a Yankees employee accidently emailed the private information of not one, not two, but 17,000 season-ticket holders to hundreds of people.
The fatal error apparently occurred when the said employee attached a spreadsheet containing the sensitive information to an email by accident.
So what information was leaked?
Well, only the names, home addresses, fax numbers, e-mail accounts and exact seat locations of the ticket holders.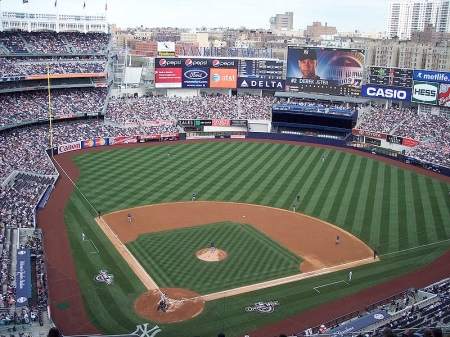 Chief Operating Officer Lonn Trost sent an email out to the affected fans assuring them that neither their social security numbers or other critical financial information was revealed in the screw-up.
Reassuring.
Ticket holder Michael Janos said, "I'm not happy about it, that's for sure. I was not informed at all of this. I want to find out why this was done."
Janos has been a season-ticket holder since 1976.
The team admitted that the email went out to "several hundred" ticket holders, but it was unclear whether the information belonged to those who received the email.
"It's kind of a betrayal to your season-ticket holders," said fan and season-ticket holder Brett Matisak, 29, of Lincoln Park, NJ.
"The team certainly needs to offer us some sort of compensation, whether it's a free game or a couple of games, memorabilia, something."
Typical.
The team assured ticket holders that it has taken "remedial measures" to prevent similar errors and said "the Yankees deeply regret this incident and any inconvenience that it might cause."
Perhaps this means revoking email privileges from the offending party or a prompt firing?
However the Evil Empire decides to deal with their email deliquent, not even Yankees fans deserve such a breach in personal privacy.
(Via NY Post)