The UK's top homegrown news aggregator, NewsNow, is to pull links to many national newspaper websites from its subscription service as a result of a failure to reach agreement with The Newspaper Licensing Agency Limited (NLA) over its proposed "Web Database Licence" scheme.
The NLA issued an ultimatum to NewsNow to sign its new "Web Database Licence" by Thursday, December 10th, 2009, or face the prospect of immediate legal action. The "Web Database Licence" purported to license NewsNow's use of headlines linking to NLA member publications in NewsNow's subscription service. However, in NewsNow's view, the legal basis for the NLA's claims that a licence is or was required remains unsubstantiated. Although NewsNow believes it has a strong case, it did not feel it could justify the considerable costs of pursuing the matter in court at this time.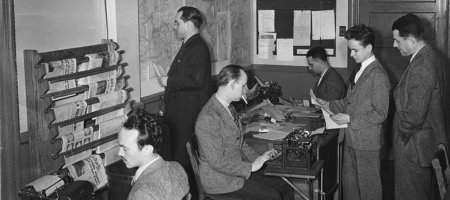 According to Struan Bartlett, Managing Director and Chairman of NewsNow: "Unfortunately, we have not been able to reach an agreement with the NLA. In spite of the NLA's claims to the contrary, we continue to maintain that what they are demanding of ourselves and our customers is unacceptable and of questionable legitimacy. Irrespective of the lack of a legal basis, the NLA's licence is not fit for purpose.
"This is not just about the charges they intend to impose on us, but the charges they would also impose on our customers for receiving and circulating links within their own organisations. In addition, it is a perhaps an under-reported fact that the terms dictated by the NLA scheme would oblige us to hand over customer details to the NLA, which seems to be developing a potential rival service itself. It is hard to imagine that this kind of behaviour would be tolerated in any other sector. The NLA has also offered no reasonable guarantees of limitations on the increase of costs over time.
"We strongly feel that to accept the NLA's terms would set a dangerous precedent restricting our customers' ability to conduct their business freely. We see this as a 'slippery slope' towards any free-to-access website demanding licence fees from any organisation for circulating or clicking on links."
Newspaper titles that NewsNow is to pull from its subscription service include The Daily Telegraph, The Guardian and the Daily Mirror. A full list of NLA member publications can be found here.
Bartlett added: "We have worked extremely hard to seek clarification from the NLA and its solicitors on the legal basis for either NewsNow or our customers requiring a licence. I am sorry to say that the NLA has not substantiated the legal basis for its licence. Indeed in our view its arguments do not hold water.
"We believe that other organisations who privately agree with our position have reluctantly signed the NLA agreement under pressure. However, we are not in a position on our own to fund an extremely costly legal case on behalf of an entire industry. Regretfully, we will therefore as a precautionary measure be removing all links to NLA member publications from our subscription service. We will continue to seek clarification of the legal basis for the NLA's web licensing scheme."
NewsNow is the UK's largest homegrown news aggregator, with 20 percent of the market, second only to Google. It links to over 37,000 news sources and is visited by over 2 million users and more than 100 million page views per month.