A UK government report has recommended sweeping changes to the country's copyright laws.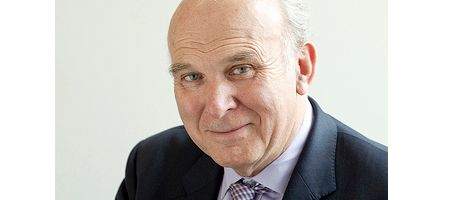 The Digital Opportunity report says that loosening the UK's 'archaic' systems for intellectual property could add up to £7.9 billion to the economy.
"In recent years, the UK has failed to make the changes needed to modernise copyright law, for which we will pay an increasing economic price as we make our way into the third decade of the commercial internet. My recommendations set out how the IP framework can promote innovation and economic growth in the UK economy," says professor Ian Hargreaves, who led the review.
"The recommendations of the review are designed to enhance the economic potential of the UK's creative industries and to ensure that the emergence of high technology businesses, especially smaller businesses, in other sectors is not impeded by our IP laws."
The report calls for the creation of a sort of online copyright shop, where licenses can be bought and sold. And it says the government legislate to permit access to orphan works. But it stops short of a 'fair use' policy such as that which applies in the US, saying it was unlikely to be legally feasible.
More controversially, perhaps, it recommends a loosening up of the rules governing when and how an individual is allowed to copy an item. Hargreaves believes that it should be lawful to copy for private purposes, such as transferring music to an iPod or a DVD to a computer. Outdated rules have made it difficult for academics to carry out research, he says.
Business secretary Vince Cable says he welcomes the report, and believes its recommendations could boost the UK economy.
"Intellectual property has an enormous impact on individuals, businesses and industries across the UK," he says. "It affects what we can and can't do in business, education and in our daily lives. Technological innovation, successful creative businesses and strong international brands need to thrive."
The recommendations will also be promoted to the EU, says Hargreaves.
It remains to be seen how copyright holders will react to the proposals. But Hargreaves criticised industry estimates on illegal copying, saying 'very little of it is supported by transparent research criteria' – and pointing out that the creative industries seem to be doing pretty well regardless.