Just a year after buying social gaming company Slide for $200 million, Google's shutting it down.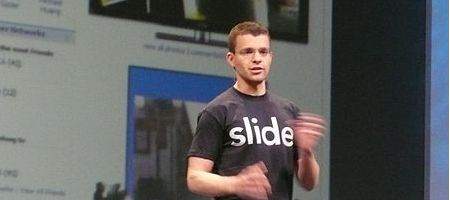 Max Levchin, Slide CEO and co-founder of PayPal, is leaving, although most of the 100-odd staff will be shifted to other projects. Most of Slide's products will be scrapped.
"This includes Slide's products such as Slideshow and SuperPoke! Pets, as well as more recent products such as Photovine, Video Inbox and Pool Party," says Slide in a statement.
"We created products with the goal of providing a fun way for people to connect, communicate and share. While we are incredibly grateful to our users and for all of the wonderful feedback over the years, many of these products are no longer as active or haven't caught on as we originally hoped."
All that will remain is Prizes.org, which allows users to post questions or tasks, and then award a cash prize to the best answer received.
The company's promising that no data need be lost. Over the next few weeks, the company will release a feature allowing users to either download their photos of export them to a Picasa account. Once the feature's released, users will have several months to take advantage of it.
The decision's clearly linked to Google's own recent moves in social networking, with the launch of Google+ in June. Levchin doesn't seem to have played any part in that launch.
Levchin founded Slide in 2005 after selling PayPal to eBay. There's no word on what he plans to do next.