Winsome ex-HP CEO Carly Fiorina is running for the US Senate seat currently held by Barbara Boxer of California.
Fiorina's entry into the race could present the liberal Boxer with her toughest re-election challenge, but Fiorina has to win a Republican primary against state Assemblyman Chuck DeVore.
"For many years I felt disconnected from the decisions made in Washington and, to be honest, really didn't think my vote mattered because I didn't have a direct line of sight from my vote to a result. I realize that thinking was wrong," said Fiorina.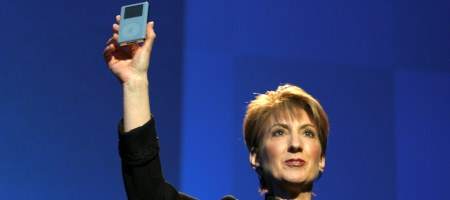 "I now understand, in a very real way, that the decisions made by the Senate impact every family and every business, of any size, in America. This is what motivates me to run for the US Senate," she added.

"Tax, spend and borrow is not a governing philosophy; it's a cycle of dependency and it is one that must be broken. Washington must show the discipline to cut spending and create policies that encourage and empower businesses to put people back to work."
Fiorina has $21 million in the bank following her departure from HP, probably more than enough to buy her the Republican candidature. Her time at the PC maker was notable for a spending spree on executive jets, drastically reducing employees' cubicle sizes and banning the use of pot plants in the office.