Buoyed by surging iPad sales, Apple managed to claim an impressive 17.2% share of worldwide mobile PC shipments in Q4'10. Indeed, Cupertino shipped over 10.2 million notebook and tablet PCs combined – nearly a million more units than HP.
"While we anticipate increased competition in the tablet PC market later this year with the introduction of Android Honeycomb-based tablets, Apple's iPad business is complementing a notebook line whose shipments widely exceed the industry average growth rate," explained DisplaySearch senior analyst Richard Shim.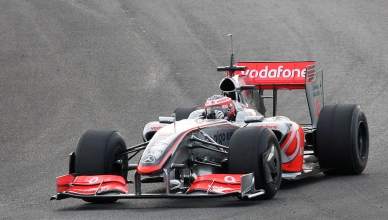 "Apple is currently benefiting from significant and comprehensive growth from both sectors of the mobile PC spectrum, notebooks and tablet PCs. Cannibalization seems limited at this point."
According to Shim, of the top five brands in the mobile PC market, Toshiba was the only other company to exhibit Y/Y shipment growth, increasing 15% Y/Y, to over 5.1 million units in Q4'10. 

HP, Acer Group (including Founder shipments), and Dell claimed the #2, #3, and #4 positions, respectively. The top five brands accounted for 65.4% of the total mobile PC market.
Meanwhile, worldwide mobile PC shipments (including tablet PCs) reached 59.6 million, up 8% Q/Q and 17% Y/Y.
In sharp contrast, growth of notebook PC shipments – excluding tablets – was noticeably weak in Q4'10, up only 4% Q/Q and 1% Y/Y.