Patent-licensing firm MobileMedia Ideas has won a case against Apple alleging that Apple infringed three of its patents – and says it's hopeful of winning against RIM and HTC too.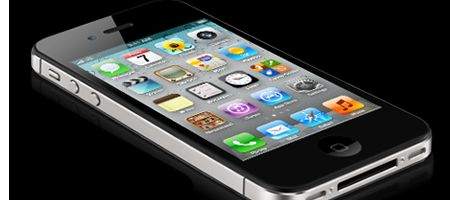 A jury in the United States District Court in Delaware yesterday foiund that the iPhone 3G, 3GS and 4 infringed three MobileMedia patents – US 6,427,078 covering camera phones, US 6,070,068 covering call handling and US 6,253,075 covering call rejection.
The patents were filed during the late 1990s, and Apple's defense of prior art was rejected.
"MobileMedia Ideas is pleased that the jury confirmed Apple's iPhones use our patented technology," says MobileMedia Ideas president and CEO Larry Horn.
"MobileMedia Ideas' objective is to make these important technologies and others used in mobile phone and other portable devices widely available. We welcome Apple and others to enter into licenses for the use of these technologies."
MobileMedia, which owns around 300 patents isn't your common-or-garden patent troll. It's owned by Tagivan – a subsidiary of patent licensing organization MPEG LA – but Nokia and Sony hold significant stakes. Apple now looks set to have to start paying the company license fees.
"Apple can try to fight this verdict, but an infringement verdict based on six claims from three different patents suggests that Apple will soon have to take a license from MobileMedia Ideas, which means that Nokia, which is already receiving royalties from Apple under a settlement, is going to get even more money from Cupertino," says patent expert Florian Mueller.
"But this is not just about Apple. Other companies are now also going to be more willing to pay for a license to MobileMedia Ideas' portfolio. When MobileMedia Ideas sued Apple in 2010, it simultaneously sued HTC and RIM in the Eastern District of Texas."