Bringing together two services beloved by every teenager, Facebook may be about to buy messaging service Whatsapp.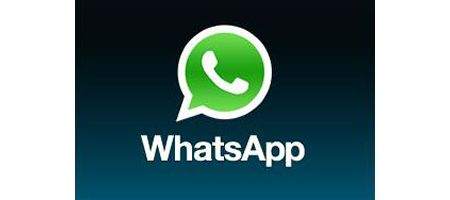 There's no more detail at present, just a confirmation to TechCrunch from sources within the companies.
The WhatsApp messaging service is a lot like BlackBerry Messenger, and currently handles more than a billion messages a day for users in over 100 countries.
It runs on several operating ssytems, including iOS, Android, the BlackBerry, Nokia S40, Symbian and Windows Phone. The iOS version sells for just $0.99 and is the App Store's second most popular application. Meanwhile, the Android version has been downloaded more than a hundred million times.
If Facebook really is planning to buy the company, a main motivation could be to absorb the competition. In many places it's become the communications tool of choice for teenagers, eating into time spent on Facebook.
Whatsapp has also managed to make money in the mobile market while turning its nose up at advertising.
Advertising isn't just the disruption of aesthetics, the insults to your intelligence and the interruption of your train of thought," commented co-founder Jan Koum in a blog post earlier this year.
"At every company that sells ads, a significant portion of their engineering team spends their day tuning data mining, writing better code to collect all your personal data, upgrading the servers that hold all the data and making sure it's all being logged and collated and sliced and packaged and shipped out."
That opinion must make for slightly uncomfortable reading at Facebook. It's hard to imagine that the social network could get its hands on all that lovely data and not use it to generate advertising in one way or another, after all.