Apple's new 'spaceship' headquarters will be making a late landing: the completion date's been pushed back a year to mid-2016.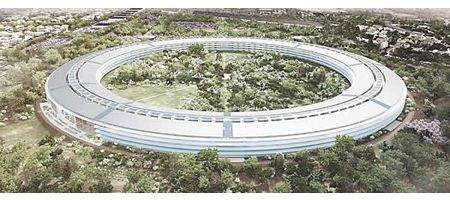 The company was originally planning to start construction this year, and move in by 2015. But an environmental report on the impact of the development has been delayed, meaning that construction probably won't start until 2014.
"They could conceivably break ground in 2013, but only if everything goes smoothly," David Brandt, Cupertino's city manager, told Bloomberg. "The project is running a little bit slow."
Further delay has been caused by the fact that Apple submitted updated plans last week, two months later than expected. The new plans don't differ much from the originals, adding a new building, moving the auditorium and adding more underground parking spaces.
Known as Campus 2, the donut-shaped building will sit in 150 acres – complete with 7,000 trees, including apricot orchards – and will house around 13,000 staff. Included are a 1,000-seater auditorium, 300,000 square feet of research facilities and an on-site natural gas power plant.
The review examines the effects of the development on such issues as traffic, noise, and air quality. But whatever the outcome, it's pretty certain it won't stop the building: "There is no chance that we're saying no," said Mayor Gilbert Wong last June.