Apple's wasted no time in listing the eight Samsung products it wants to see banned at a September 20 court hearing.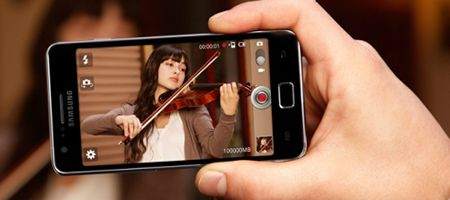 It's listed the Galaxy S 4G, the Galaxy S2 AT&T, the Galaxy S2 Skyrocket, the Galaxy S2 T-Mobile, the Galaxy S2 Epic 4G, the Galaxy S Showcase, the Droid Charge and the Galaxy Prevail.
The move follows a court decision late last week that Samsung had illegally copied its products.
It's a shorter list than the 28 devices originally named in the lawsuit, as a number of models are no longer widely available in the US anyway.
To win the ban, Apple has to demonstrate that it's suffered 'irreparable injury' from the products' past sales, that money alone won't compensate and another remedy's warranted. It also has to show that a ban wouldn't be against the public's best interests.
The company's also hoping that, if it's successful, it will be able to get the ban extended to cover the Galaxy S3 as well, through a fast-track 'contempt proceeding'.
"The cost of using Android is rising for Samsung and potentially other device vendors like Amazon," says Strategy Analytics analyst Neil Mawston.
"If Samsung is forced by the courts to stop selling some legacy models in the US in the near-term, a small amount of temporary volumes could be shed."
Samsung, though, is known for its ability to get products to market quickly, and is believed to be working hard to design new, non-infringing versions onto the market.
It's also now attempting to get a preliminary ban on the Galaxy Tab 10.1 overturned.