The British owner of video-linking service SurfTheChannel has been sentenced to four years in prison following a private prosecution by copyright owners.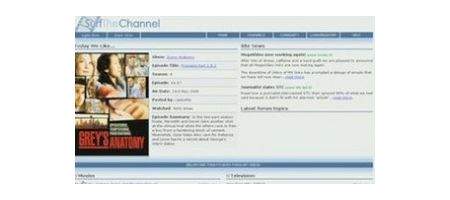 Set up in 2007, within two years the site was attracting more than 400,000 visitors per day, ranking amongst the top 500 websites globally. Because the site linked to infringing content, rather than hosting it itself, it didn't breach British copyright laws, and the police declined to act.
However, following a private prosecution by the Federation Against Copyright Theft (FACT), Anton Vickerman was convicted on two counts of conspiracy to defraud.
FACT claims that Vickerman was in fact hosting pirated material, by uploading pirated films, including some not yet released, to third party sites – which he then linked to via SurfTheChannel.
"This case conclusively shows that running a website that deliberately sets out to direct users to illegal copies of films and TV shows will result in a criminal conviction and a long jail sentence," says FACT director general Kieron Sharp.
"Mr Vickerman knew what he was doing from the outset, having been involved in the pirate community for some time. This was not a passive search engine. Surfthechannel was created specifically to make money from criminal activity and it became the biggest site of its kind on the internet within two years."
The Pirate Party UK says the sentence is disproportionate – Vickerman would only have been given a maximum of two years if he'ds been convicted of copyright infringement.
"The interest groups involved couldn't present a case of copyright infringement and decided to press for the use of the common law offence of 'conspiracy to defraud'. This offence is incredibly controversial in English law as it criminalises conduct by two or more parties that would not be criminal when performed by an individual," says party leader Loz Kaye.
"In addition to coming to a conclusion that is out of line with findings in similar cases, this prosecution appears to have been driven by private interests. It has been reported that the very groups representing the victim helped with the investigation, were present at the arrest, present at police interviews and given access to the evidence."
He says intrusive measures were also used during the investigation, and that a worrying amount of pressure was reportedly put on overseas witnesses.