Some of the world's biggest tech companies have joined forces in a new lobbying group aimed at influencing internet regulation.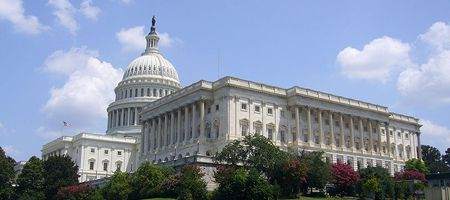 The Internet Association is believed to have the support of industry heavyweights such as Google, eBay, Facebook and Amazon, and will launch officially in September.
The association's to be headed by Michael Beckerman, who claims more than 12 years in various positions on Capitol Hill. He most recently served as deputy staff director to the US House Energy and Commerce Committee, which oversees US telecommunications and internet policy.
"I am honored to lead such an important undertaking. The internet is the greatest engine for economic growth and prosperity the world has ever known. The Internet must have a voice in Washington," says Beckerman.
"The internet isn't just Silicon Valley anymore, the internet has moved to Main Street. Our top priority is to ensure that elected leaders in Washington understand the profound impacts of the internet and internet companies on jobs, economic growth and freedom."
The members of the group haven't yet been officially confirmed, but the names flying about are all strong supporters of net neutrality, who have opposed measures such as the Stop Online Piracy Act (SOPA) and Protect IP Act (PIPA).
"No one can predict what innovations will happen next. But we do know that the Internet's decentralized and open model is what has enabled its unprecedented growth and innovation," says Beckerman.
"We must guard against misguided attempts to handcuff this incredible source of job creation, freedom and creativity."